Clinical legal education is a critical component of law school curricula, and Denver Law has led the way for well over 100 years. We founded the first legal aid dispensary in the country in 1904 and have continued to provide innovative, hands-on legal education to our students ever since.
Our clinical programs provide opportunities to engage in the practice of law during school while empowering underrepresented individuals and communities. Denver Law currently has seven in-house student law office clinics where student-attorneys can learn to become highly competent and ethical lawyers through faculty supervision and real-life client representation.
In addition, we are fortunate to have three additional clinics under our roof, the Low Income Tax Payer Clinic, the Veterans Advocacy Project and the Tribal Wills Project. Each of these programs provides legal assistance and representation to populations that don't often have access to representation, all while giving students specialized, hands-on experience that will help them make an immediate, valuable impact in their chosen fields.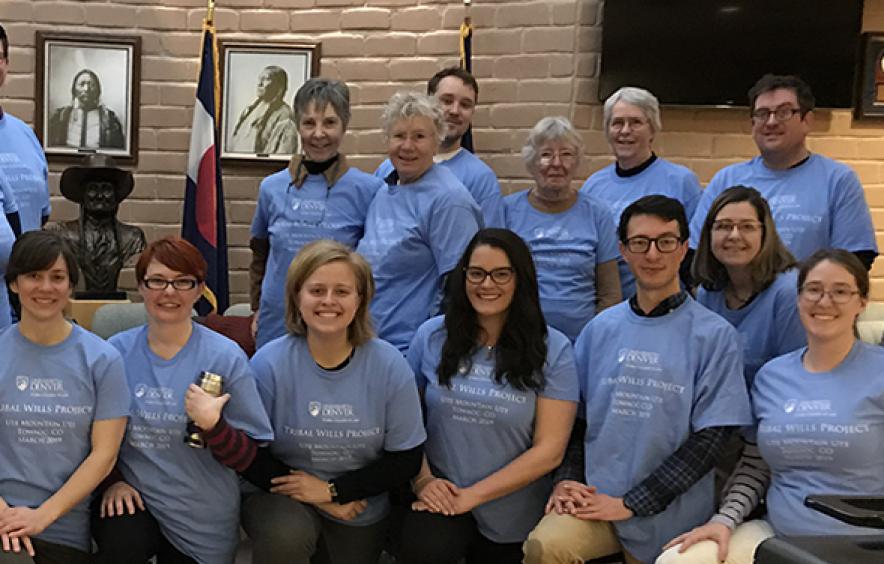 Additional Clinics & Student Legal Projects
In addition to the seven student legal office clinics, Denver Law provides legal assistance through three other innovative programs that are dedicated to the public good: 
The Low Income Taxpayer Clinic represents low-income taxpayers before the IRS in audit, appeals, collections and federal tax litigation.
The Veterans Advocacy Project works primarily on VA disability benefit compensation cases and on discharge upgrade cases. 
The Tribal Wills Project allows law students to spend a week drafting much-needed wills, medical powers of attorney, living wills and burial instructions for tribal members.
#9
clinical training
U.S. News & World Report
1st
student law clinic in the nation
"Participating in the Clinical Program is extraordinarily useful. To have that experiential learning alongside that classroom experience really forces you to take what you learned in the classroom and make it into being a competent lawyer." Ellen Giarratana, JD '16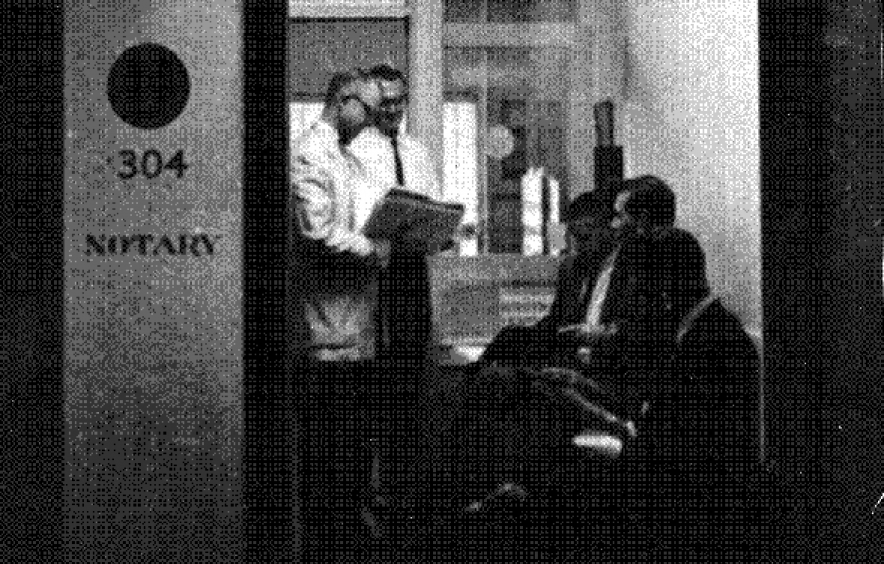 Student Law Office
When it opened as a "legal aid dispensary" in 1904, our clinic was the first in the country to offer law students academic credit for representing poor persons. Today, the Student Law Office (SLO) strives to create an educational atmosphere in which law students can refine their lawyering skills while providing quality representation to indigent and underserved clients. The lawyering skills emphasized in this program include the development of effective client relationships; issue-identification; factual and legal research and analysis; oral advocacy, communication and client advocacy in judicial and administrative settings and negotiation. Also emphasized are the use of appropriate office management techniques that ensure the efficient, ethical handling of client cases as well as strategic planning project management and understanding business concepts and community development goals.
As a working law firm, the SLO provides representation to clients in civil, criminal, civil rights, environmental, and community economic development matters referred by the courts, local agencies, community partners and individuals. Faculty supervisors advise and monitor cases and projects through closure, but in the SLO the students have the primary responsibility for their clients.
History

In 1904, Dean Lucius W. Hoyt had the foresight and vision to recognize that poor and underserved communities need legal help, and that law students could provide that help while simultaneously learning important practice skills. Thus, opened as a "legal aid dispensary" in 1904, the University of Denver was the first in the country to offer law students academic credit for representing poor persons. Today, the Clinical Programs strive to create an educational atmosphere in which law students can refine their lawyering skills while providing quality representation to indigent clients.

While considered unusual in 1904, clinical legal education is now a critical part of all law schools' curricula. Today, the University of Denver's Clinical Programs has six in-house clinics, including criminal defense, civil litigation, civil rights, community economic development, environmental law and immigration law and policy.

This range of clinical offerings provides students opportunities to learn many different skills including pretrial and trial and transactional. Students have the opportunity to interview and counsel clients, develop case theory, investigate and engage in discovery, negotiate with adversaries, mediate settlements and engage in the trial of disputed matters and draft contracts and bylaws, article of incorporation, etc. They learn legal ethics and practice in a range of areas including issues of confidentiality and conflict of interest. The Clinical Programs emphasizes case management skills, enabling students to handle their cases effectively and efficiently. Finally, our students develop sensitivity to and empathy for the plight of underserved clients.

Clinical Teaching Fellowship

Denver Law offers a Clinical Teaching Fellowship Program, which offers attorneys the opportunity to gain extensive practice in law school clinical teaching. The Fellows are enrolled in a three-year program during which they are in residence at one of the Denver Law's six in-house clinics.

Under the supervision of experienced clinical faculty, Fellows will gain extensive practice in law school clinical teaching including direct supervision of J.D. students, first as co-supervisors with clinic faculty and then on their own. Fellows assist in teaching clinic seminars and perform work on their own cases or other legal matters. Additionally, Fellows will also learn about academic legal scholarship and, with the assistance of a faculty mentor, produce publishable-quality scholarship during their residence. It is the explicit goal of the fellowship to prepare Fellows for a career in clinical legal education.
FAQs - Student Law Office
Apply to the SLO Clinical Program
All clinic applications open on Monday, March 1 at 9 a.m. Applications close on Sunday, March 7, 2021 at 11:59 p.m.
Apply Here
Student Law Office Newsletters