Diversity, Equity and Inclusion
In today's legal world, diversity, equity and inclusiveness are more than aspirations. They are necessities.

At Denver Law, a core part of our vision is the preparation of students for twenty-first-century legal practice, and this necessarily requires that our classrooms reflect the diversity of a twenty-first-century society.
Prepare to be a Lawyer for Justice & Equity
Enroll in courses to prepare you to lawyer for justice & equity
Endless seminars to prepare your advocacy
Diversity-Based Externship Partnerships
Experience Law through Three Flagship Diversity-Based Externship Partnerships
The Legal Externship Program offers different specialty programs in which applications are solicited and students enroll in subject-specific, robust seminars that range from 1 to 3 credits. The seminars typically teach a mix of substantive law and skills relevant to the area of practice. 
Lorenzo Márquez Diversity Externship Program

Places upper level students in externships with the Colorado Supreme Court and Colorado Court of Appeals each spring

Pledge to Diversity

Offers paid private law firm and corporate externships for students from diverse backgrounds during their 1L summer in collaboration with the Colorado Pledge to Diversity and DU's Career Development Office

Public Sector Diversity Externship Program

Places upper level students in externships with federal, state, and local public sector agencies across Metro Denver every fall
Diversity, Equity and Inclusion Practitioner Teaching Fellow Initiative
The University of Denver Sturm College of Law proudly announces the Diversity, Equity and Inclusion Practitioner Teaching Fellow Initiative. Fellows teach  a class at Denver Law for one semester and also deliver keynote presentations to the law school community and host advising sessions with Denver Law students.  Developed by the DU Office of Diversity, Equity and Inclusion, this new initiative is the first of its kind in the nation and provides unique opportunities for students at the University of Denver.
 
26%
Students of Color
Incoming 1L Class in 2020
A
Best Schools for Racial Justice
preLaw Magazine 2020
60%
Women
Incoming 1L Class in 2020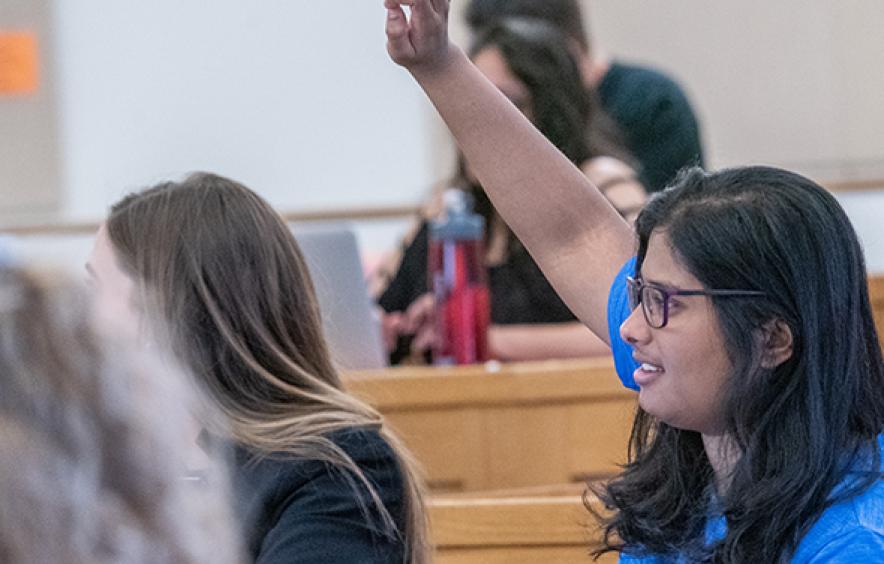 Build Community with Students, Faculty, Staff & Alumni
Participate in our nationally recognized Tribal Wills Project, writing estate documents for tribal members across the Mountain West, and Alternative Spring Break, supporting immigrants and migrants at the border in NM and Texas
Attend events hosted by the Rocky Mountain Collective on Race, Place and Law, a faculty/staff group dedicated to identifying and addressing racial inequities in the U.S. and around the globe
Join affinity-based student organizations, and gain peer and professional affinity mentors
DEI CLE Series
Fall 2021 CLE Series
November 15, 2021 - Returning to Work with a DEI Lens
Register

October 26, 2021 - Equal Pay/Family Leave
Watch Recording

October 15, 2021 - LGBTQ+ 101 Training
Watch Recording

September 13, 2021 - Critical Race Theory and the Law
Watch Recording
Spring 2021 CLE Series

April 14, 2021 - SCOL DEI Storytelling Series: NFL Player Bennie Fowler & Lawyer, Teresa Gueyser (Bennie's mother)

April 8, 2021 - Tokenism with Judge Darleen Ortega, the first woman and Latinx judge on the Oregon Court of Appeals

March 31, 2021 - Gender Identity and the Law 
Watch Recording

March 9, 2021 - Disability Justice: Understanding Rights, Responsibilities, and Best Practices for the Legal Profession
Watch Recording

Feb. 25, 2021 - About Race: Working with Lawyers and Law Students of Color
Watch Recording

Feb. 2, 2021 - Interrupt Implicit Bias by Design: How Legal Organizations are Using Inclusion Nudges and Embedding Bias Interrupters

Jan. 28, 2021 - What you Don't Know Can Hurt You: The Hidden Impacts of Unconscious Bias
2020 CLE
July 31, 2020 - What is Movement Lawyering
Watch Recording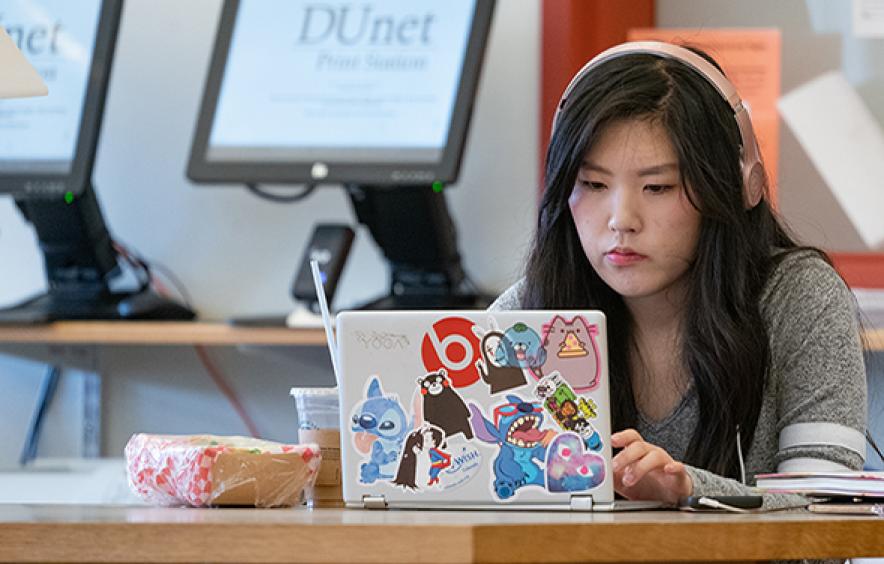 Pipeline Initiatives
Pipeline programs, developed and in place at many law schools, are designed to increase the flow of diverse students into the pool of applicants for legal education. Without that increase, "the profession will remain apart from the population it represents." The challenges are many and varied. Sundry inequities and hurdles make access to education for diverse students "a winding maze with detours, dead ends, obstructions and holes." It follows that no one-size-fits-all pipeline program is possible, and our efforts at Denver Law offer a variety of approaches.
Pipeline: Middle School and High School to College

Our partnership with the Denver Urban Debate League brings that organization under our roof and gives our law school a stake in the opportunity for 150 students on teams representing 15 high schools from Denver Public Schools and Aurora Public Schools, districts with a very high percentage of diverse students, to participate in competitions and develop skills translating to academic success and access.

Our partnership with Learn Your Rights in the Community informs students of their constitutional rights in police interactions and immigration matters, while also exposing them to lawyers and law students who deliver such presentations.

Pipeline: Undergraduate to Law School

We have a rich history of hosting Pipeline Conferences. Since 2014, we have hosted four conferences that bring together law professors, law school admissions officials, lawyers, and law students together with undergraduates from historically marginalized groups attending Colorado colleges and universities to share information about preparing for and succeeding in law school.

We've established partnerships with Metro State University, Fort Lewis College, University of Northern Colorado, the Community College of Denver, and other local schools. The Prelaw Vanguard at Denver Law is our name for the collective of undergraduate and high school students we reach out to throughout the Denver area and Colorado and we are always seeking additional collaborations.

Pipeline: Law School Faculty

We must do more to increase the diversity of faculty at Denver Law. Our students deserve to learn from faculty who bring diverse perspectives and experiences to their classrooms, and we believe in supporting the teaching and scholarship interests of such faculty.

We recently launched the Diversity, Equity and Inclusion Practitioner Teaching Fellow Initiative to bring in talented lawyers as adjunct professors to teach specialized courses that share their professional and lived experiences. Historically, our Emerging Legal Scholars Initiative has sponsored scholars seeking to enter the legal academy  to attend conferences.
I was inspired by the plethora of practicing attorneys and students that were impassioned to help their communities and to help me and other students like me. I am in fact half Hispanic. I am Puerto Rican Spaniard and my dad is a Syrian immigrant, so being a half Hispanic half Arab in this country has been a bit more difficult and so finding a community that really took me in and is helping myself and others like me is really awesome.

Zachary Al-Tabbaa, JD '19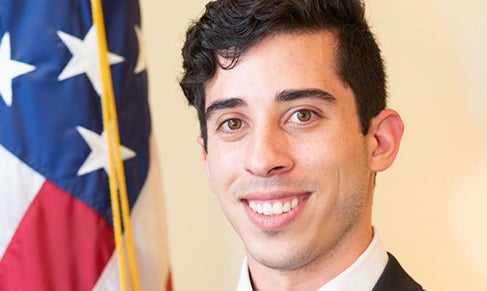 Strategic Planning
In 2020, Denver Law recommitted to developing a new strategic plan around diversity, equity, and inclusion (DEI) through a committee of students and faculty chaired by Associate Dean Alexi Freeman. Our DEI work over the next few years will focus on three key areas:
Recruitment, Representation & Retention. To paraphrase Hamilton, many more students, faculty, and staff from diverse backgrounds need to be in the room where it happens. We must embark on a combination of large-scale, long-term interventions, and easier yet meaningful short-term steps to diversify the Denver Law community at all levels.
Systems of Care. Research consistently shows that students from historically marginalized and minoritized feel excluded from law school spaces. We must be both critical and proactive, and work smarter and harder to create a sense of belonging for all of our students, with special attention to those who have been systematically marginalized, oppressed, and underrepresented in our building and profession more broadly.
A Legion of Justice and Equity Workers. We must equip and empower all students (and faculty and staff) to do work now and in the future that aims to reduce inequities in society so that we can ensure our principles of diversity, equity and inclusion expand beyond our walls.
Our current efforts build on our history. A strategic plan adopted by the faculty in 2011, committed the Sturm College of Law to adapt to a changing world by considering the impacts on law and legal practice of phenomena such as globalization, increasing diversity, and the growing inter-connectedness of people and places. Four years later, our plan recognized the value of the school's pipeline programs and recommitted us to the work of helping to develop a legal profession whose diversity matches the society it serves. Our pipeline initiatives have been designed to open up pathways for diverse students to legal education. It is where we have historically directed our energy, and while it will always be a hallmark of DEI at DU, we are eager to expand our efforts.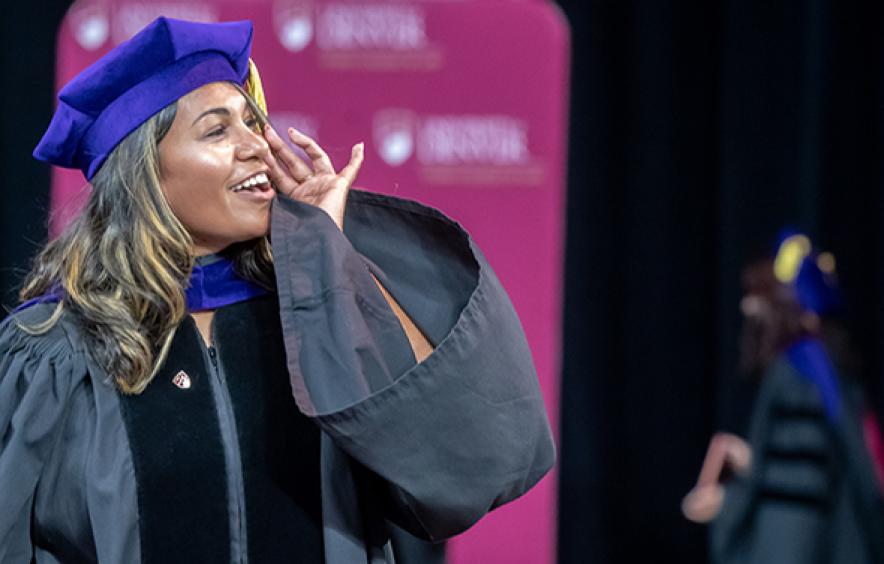 1st
law school in the nation with an associate dean dedicated to diversity, equity and inclusion
1892
inaugural class included a woman, an African American, and a foreign national from Japan
1941
alumna Helen Thorpe becomes the first full-time female law faculty member in the nation
Diversity Office Contacts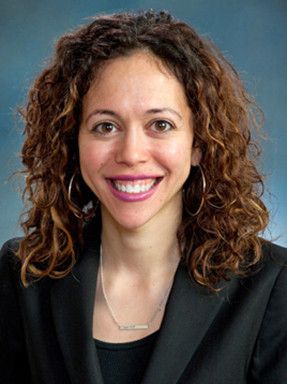 Alexi Freeman
Associate Dean of Diversity, Equity and Inclusion | Director of Externships and Social Justice Initiatives
Learn More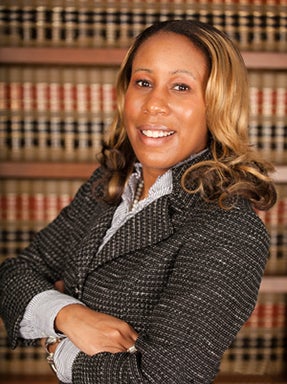 Jenipher Jones Bonino
Program Manager for Diversity, Equity, Inclusion and Social Justice Initiatives
Learn More