Immigration Law and Policy
The Immigration Law and Policy Clinic (ILPC) provides legal services at the intersection of criminal and immigration law. Students in the ILPC explore systemic problems in the immigration enforcement system, such as racial and economic bias, law enforcement and accountability, hyper-incarceration and access to justice. 
As part of the clinic, our student attorneys get hands-on, live-client experience in immigration removal cases and criminal cases with potential immigration consequences. They meet face to face with clients who are looking at a variety of legal, social and economic problems, as well as learn the resources that are (or are not) available. Many students are presented with the opportunity to litigate constitutional issues and questions of the remedies available for constitutional violations.
As a leader in practical experience training, the Immigration Clinic offers classroom learning, as well as supervision sessions with faculty, the U.S. Immigration & Customs Enforcement (ICE) Contract Detention Facility run by the GEO Group in Aurora, and the immigration courts in the detention facility and in Denver.
"I've learned quite a bit about the practical skills lawyers need—developing a theory of the case, gathering evidence, writing briefs, and going before an immigration judge. I've also learned about how to tell a story in a way that honors your client and about how powerful that can be."



Allison Crennen-Dunlap Student Attorney, JD'19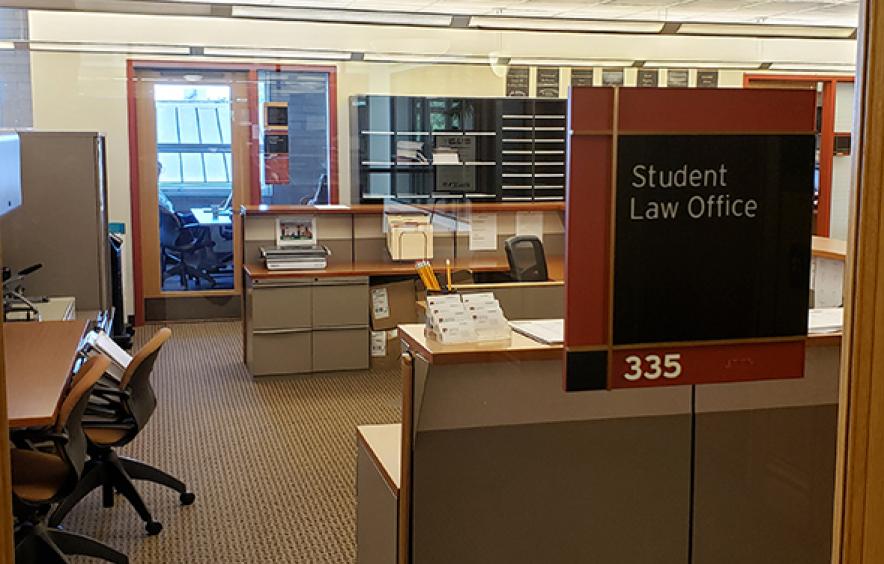 Clinic Details
Spring 2020: Professors Christopher Lasch, Robin Walker Sterling & Tania Valdez
Students enrolled in the semester-long Immigration Law and Policy Clinic (ILPC) will appear in immigration court representing indigent, detained clients in removal proceedings. Students may also provide consultations with student counsel in the Criminal Defense Clinic on the immigration consequences facing CDC clients.  There may be additional opportunities for advocacy in postconviction and/or federal habeas litigation, and in matters in which the ILPC will provide counsel and legal assistance to non-profit advocacy organizations pursuing policy or legislative reform or other non-litigation (or possibly litigation) matters. Students will learn and apply lawyering skills such as interviewing, client counseling, fact investigation, legal research and writing, oral advocacy, negotiation, policy advocacy, and preparation for, and advocacy in, contested hearings. Through the ILPC seminar classes and fieldwork, students will have the opportunities to explore systemic problems in the immigration enforcement system—particularly where immigration and criminal enforcement are conflated and entwined—such as racial and economic bias, law enforcement accountability, hyperincarceration, and access to justice.
See the clinic flyer below for information on prerequisites, required classes and more. 
Clinical Programs - Student Law Office