As one of the largest and most robust programs in the nation, our externship program offers you an effective and comprehensive bridge to go from law student to lawyer. 
612
externship placements

Search for Externships
Prospective externs: search for an externship placement in our password-protected database
Information for Students
Learn how to gain law-related work experiences outside the law school
A+
best schools for practical training
preLaw
#9
clinical training
U.S. News & World Report
92%
of 2022 Denver Law graduates
Information for Supervisors
Discover how you can work with Denver Law Students
Supervisor Overview

Thank you for your interest in learning more about Denver Law's Legal Externship Program. Sharing your skills, knowledge, and experiences is a critically valuable asset to students as they learn to make the transition from law student to lawyer. When you join our program, you not only provide students with the opportunity to do real legal work, but also guide, mentor, and train the next generation of lawyers.

Specifically, Supervisors help students establish, and then realize, learning goals by providing practical, hands on legal experience in a real-world work environment. Supervisors ensure the experience for the student is educational, offering plenty of constructive feedback and limiting administrative/clerical duties to no more than 10% of the extern's workload. Supervisors integrate externs into their offices as much as possible and commit to engaging with them on a regular basis.

Denver Law also offers a capstone externship opportunity to 3L students. The Semester in Practice (SiP) program gives students the opportunity to develop practice skills by fulfilling 15 credits (12 field work credits plus a three credit graded seminar). Students work full time during the externship (40 hours per week). Please click here for additional information about the SiP program.

In accordance with new ABA standards, for summer 2017 and beyond, students can now be supervised by either lawyers or non-lawyers, pending approval. Students can receive both pay and credit simultaneously. All externship placements must provide a substantial lawyering experience that is reasonably similar to the experience of a lawyer advising or representing a client or engaging in other lawyering tasks. All supervisors must have at least 5 years of experience relevant to their field. Supervisors from all areas of practice are welcome.

Requirements & Deadlines

To apply to participate in our program:

Complete a Supervisor Application Form. When prompted, use SUPERVISINGATTORNEY as the Institution Code. This is a one-time form. Please note that you must have 5 years practice experience to be a supervisor.
Read and agree to the Supervisor Certifications in your CORE account. The Certifications can be found under My Requirements. 
Be available to talk with a Denver Law externship faculty member who will reach out to you upon review of your application. Please note: Your information will be used for purposes of the Legal Externship Program only.

To effectively recruit students:

Once approved, keep your application information accurate, detailed, and updated by revisiting your account in our database.
 
Select your extern in advance of our program's deadlines:

| | |
| --- | --- |
| Fall Semester | Typically on/about August 3, depending on what day of the week August 3 falls on |
| Spring Semester | Priority registration deadline is the last day of fall classes. Registrations will be accepted on a rolling, space-available basis until the 3rd Wednesday in December. |
| Summer Semester | Priority registration deadline is the last day of spring classes. Registrations will be accepted on a rolling, space-available basis until the 1st Thursday in May. |



Email externships@law.du.edu if at any point you want our office to advertise your placement to students beyond its automatic inclusion in our password-protected searchable database.

To supervise in accordance with our requirements during the externship:

Help each student prepare a learning agenda outlining learning goals and setting clear expectation at the beginning of their externship.
 
Complete an online evaluation of each student at the end of the semester and if during fall or spring semesters, at the midway point of the externship.
 
Offer plenty of constructive feedback throughout the semester.
 
Limit administrative/clerical duties to no more than 10% of the extern's workload.
 
To promote an optimal learning environment, all field placements should include a regular in-person component that facilitates ongoing dialogue and feedback about assignments. Most commonly, this means students will work regularly in an office alongside their Supervisors. As we understand that remote work arrangements are becoming more prevalent in the legal market, we do make some exceptions when Supervisors plan alternate arrangements to meaningfully connect with students. Such arrangements may include regular in-person meetings, shadowing opportunities, videoconferencing, travel, etc.
 

It is the policy and practice of the University to provide equal opportunity in employment, educational activities, and other programs to all employees, students, and applicants. No person shall be discriminated against in any condition of employment or opportunity because of race, color, national origin, ancestry, age (40 and over), religion, creed, disability, sex, sexual orientation, gender identity, gender expression, marital status, pregnancy, military enlistment, veteran status, and genetic information. In addition, the College of Law prohibits all forms of sexual misconduct, which includes sexual harassment, non-consensual sexual intercourse, non-consensual sexual contact, sexual exploitation, domestic and dating violence and stalking. It is expected that externship supervisors and their placement's employees and staff will conform to this policy and take positive steps to assure that all externships will be business-like and free of bias, prejudice, and harassment. The College of Law will extend its facilities and placement services to those supervisors whose practices are consistent with this policy.

Supervisor Manual

To learn more about the pedagogy of externships, ABA guidelines for externships, and best practices for success, review our DU Supervisor Handbook.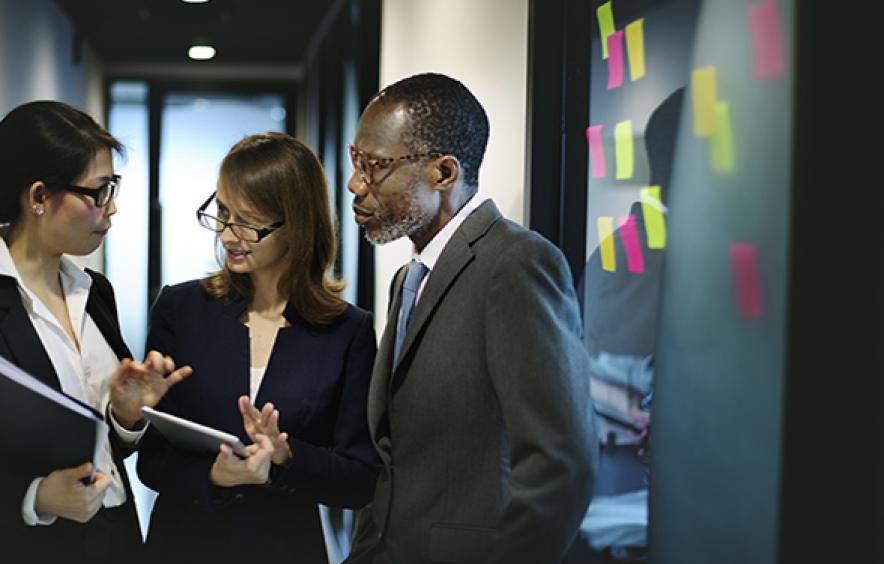 Externship Program Goals
The Legal Externship Program aims to provide opportunities for students to work directly with practicing attorneys and professionals while engaging in critical reflection about the legal profession, their legal career, and their priorities and values as lawyers and individuals through supervised field experiences and externship
Our goals include:  
Developing the art of lawyering, including such skills as research, writing, legal analysis, client interviewing, communication, negotiation, and advocacy
Providing opportunities that integrate substantive learning with the practice of law
Promoting the ethical practice of law by sensitizing students to issues of professional responsibility
Assisting students to develop confidence in practical lawyering situations
Increasing students' understanding of their own individual strengths and weaknesses as lawyers
Exploring and understanding workplace issues such as time management, workplace culture, teamwork, giving and receiving feedback, and achieving balance in one's life
Promoting self-directed and lifelong learning
"It is one thing to learn about practicing law in the classroom; it is another to actually practice it. I think that this externship seminar combined with my actual externship experience gives me the best of both worlds." Natalie Thornton, JD'15