Denver Law Ascent is a pre-orientation program designed to welcome and support incoming University of Denver Sturm College of Law students from communities historically underrepresented in the legal profession including (but not limited to) students who are ethnically or racially historically underrepresented, LGBTQ+ students, students with disabilities, gender-diverse persons, and first-generation college students. Denver Law Ascent enables our new students to build communities among their classmates and DU faculty, staff, alumni, and the legal community at large. Students have opportunities to develop academic skills—and most importantly—to build connections, find support resources, and prepare for success in law school. Applications for the Fall 2024 program will be available next June.
Welcome Denver Law Ascent Class of 2023!

During the first week of August 2023, twenty students entered the Ricketson Law Building as incoming University of Denver Sturm College of Law 1Ls for the first time. These students are part of Denver Law Ascent, a pre-orientation program in its third year.
 
Denver Law Ascent Program Details/FAQ

1. Is Ascent just a pre-orientation program?  What happens with Ascent during the school year?

The Ascent Program begins with a pre-orientation program, and the Program continues throughout your time in law school.  The pre-orientation program is intended to (1) introduce you to the law school, to resources, and to mentors, (2) familiarize you to the academic setting with a sample class, case briefing, academic resources, and even a practice exam, and (3) provide space for you to get to know your classmates before the academic year begins.

During the academic year, the Ascent Program will have regular lunchtime sessions to talk about academic advising, exam preparation, mentorship meetings, etc.  In addition, Ascent Program students have the option of Ascent-only, small group TA sessions for their 1L classes (we call them "AAP" at Denver Law).  Lastly, Ascent Program students may participate in regular office hours with Dean Freeman, Professor Kraft, and Dean Boynton to talk about how classes are going, get academic support, help with finding jobs or externships, etc.

2. What happens during the pre-orientation week of Ascent?

See last year's schedule HERE.

3. Is Ascent helpful as a part time student?  What if I can't take the whole week off?

We want all students to attend Ascent in person for the whole week if at all possible.  This allows you to get to know the building, the people, and one another more intimately than if you participate in person for only some of the time.  We know that some of the best connections are made in the unscripted moments, and it is so important for those in the Program to build trust so that you can be vulnerable later on when law school gets hard. We understand, however, that our part time students may not be able to take an entire week off of work.  We are working on ways to allow some in person and some zoom participation for our part time students.  So please apply and then reach out to Dean Boynton with any questions: jboynton@law.du.edu

4. Why do Ascent?  The application seems like so much work and there's already a week of orientation before classes.

It does take some time to apply. We want to know that you are committed to the Program and to bringing your whole self to share with your fellow Ascent students.  This is a commitment of time for you and for us…for your whole 3 or 4 years of law school. 

You should participate in Ascent to maximize your law school experience and to find the support you need while getting through an academically and socially rigorous law school program.  The Ascent Program makes an enormous difference in how students feel that they belong here, how they show up for one another and themselves, how they engage with faculty and staff, and how they access resources when they need them.  Ascent is both a safety net and a launching pad, and we're excited to have you join us!

Regular orientation occurs the following week and includes all incoming 1L students (over 250!). Ascent is a much smaller environment, with typically around 30 students. The activities in Ascent pre-orientation week and regular orientation are also different. Ascent is particularly designed to support students from historically underrepresented groups.

5. Are there any Ascent students at Denver Law that I can connect with to get their feedback on the program?

Yes! Email jboynton@law.du.edu and we can connect you to a current student who is part of Ascent.
Ascent has played a lasting role in my legal education. As a student who is new to Colorado, I greatly appreciated having a chance to begin building relationships and establishing contacts in the Denver legal community before ever stepping foot in class. I have formed lasting bonds with not only my peers but other faculty, staff and professors before the first day of classes even began. -Marcus Collins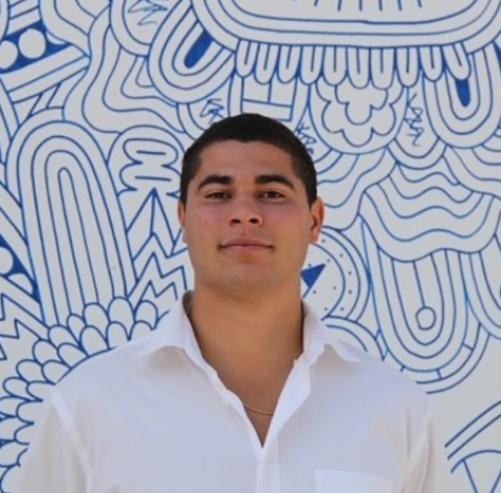 As a first generation, Latina law student who is also a mother, Ascent helped to demystify law school before jumping into orientation. I arrived on campus extremely nervous wondering if I was making the right decision. By the end of Ascent, I had made a few good friends, had a support system in place, and felt much more at ease and excited for a new experience. -Sarah-Elena Dillabough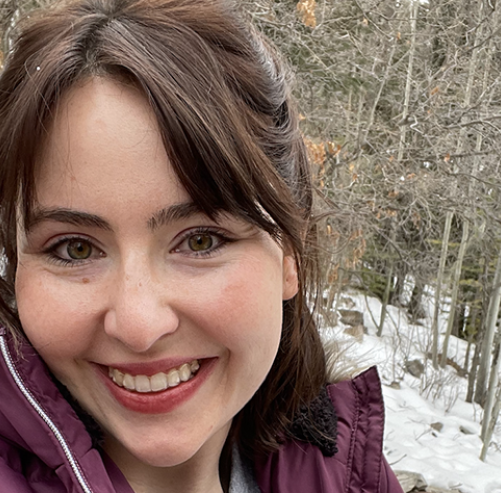 Join us in 2024!
Applications for the Fall 2024 Denver Law Ascent program will be available next June.


Please note: Denver Law Ascent requires that students be present in Denver prior to the start of the Fall Semester.
Denver Law Ascent helped me develop meaningful relationships and build confidence in the competitive law school setting early on. I was able to connect with student organizations and be elected to the Student Bar Association. -Alexz Thompson, 1L