The Law & Innovation Lab (the "Lab") is an immersion study of the landscape of innovation and technology in the legal industry. The Lab provides students the opportunity to gain direct experience at the forefront of legal technology by working to bridge the access to justice gap and improve the effectiveness and efficiency of law practice.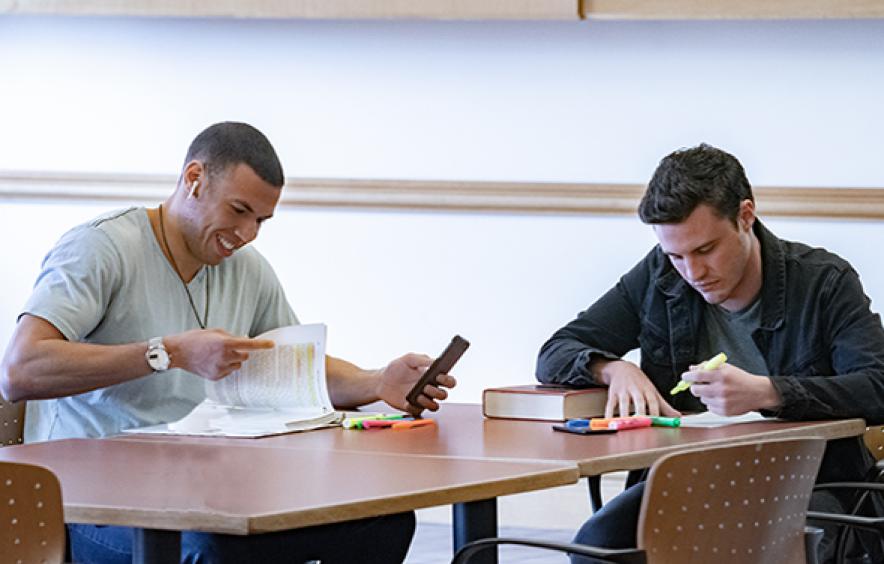 Law & Innovation Lab Overview
Real-World Experience
The Lab offers students the opportunity to engage in the rigorous process of problem-solving and product development. These technology-based products (expert systems, chatbots and document automation systems) will address real world legal problems identified in partnership with local legal services organizations and law firms.
Framed around the product development cycle, the class will begin with a deep dive into design thinking, engaging in discovery and synthesis around the identified problem. Students will then design, prototype, test, improve and refine their digital solutions to the problem. The class will also plan a comprehensive go-to-market strategy to deploy their app into the hands of those who need it most, addressing possible barriers to adoption and community concerns. The class will also discuss, more broadly, ways to encourage the legal profession to embrace product and process innovations to scale scarce resources.  
The Lab classroom experience will involve presentations by and discussions with practitioners from across disciplines (legal services, social services, technology, product development, design, and more), along with a heavy dose of joint problem-solving exercises and chat bot, expert system and document automation development.
No prior experience with coding or software development is necessary – just a willingness to think differently, work through detailed directions and engage in creative problem-solving.  
Law + Innovation Lab Blog