Sturm College of Law Announces Grants to Launch Immigration Justice Project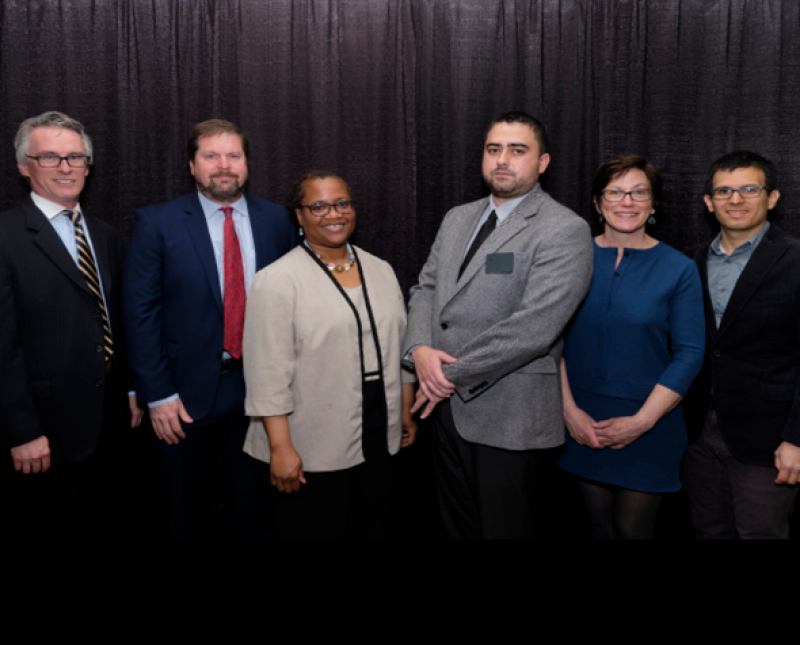 Catalyzed by a $414,000 grant from The Gateway Fund II of The Denver Foundation, and a subsequent $25,000 grant from The Denver Foundation's Immigrant Legal Services Fund, the University of Denver Sturm College of Law has launched a new Immigration Justice Project designed to expand the provision of legal services to individuals facing immigration-related legal challenges, heighten awareness of issues at the intersection of immigration and criminal law, and jumpstart careers in the public interest focused on immigration law.
The Immigration Justice Project consists of three components: (1) an Immigration Law & Policy Clinic, led by Professors Christopher Lasch and Robin Walker Sterling, in which students represent clients in immigration-related matters as part of the law school's nationally recognized Student Law Office; (2) a Crimmigration Law and Policy Event Series, led by Professor César Cuauhtémoc García Hernández, which hosts public lectures, workshops, and seminars designed to explore issues at the intersection of criminal law and immigration law; and (3) a postgraduate public interest fellowship at the Rocky Mountain Immigrant Advocacy Network (RMIAN), which will allow recent graduates of the Sturm College of Law to work at one of the region's preeminent public interest organizations serving the legal needs of immigrant clients.
"As the founder of the American clinical legal education movement, the Sturm College of Law has been dedicated to advancing access to justice in the communities we serve for more than a century," said Dean Bruce Smith. "Thanks to the generous commitment of both funds of The Denver Foundation, our faculty and students are in an unparalleled position to impact immigration law and policy in a significant and beneficial way."
According to Professor Lasch, who has taught at the University of Denver since 2010, faculty and students "have wanted to develop an immigration clinic for some time." The inaugural cohort of 14 students in the Immigration Law and Policy Clinic (ILPC), who started in August 2018, have met with clients at a federal detention center in Aurora, argued on multiple occasions in court, and succeeded in all of its cases to date.
"We are in a community that has distinguished advocates and a powerful nonprofit presence in the immigration area, but there is still much work that can be done," said Professor Lasch. "The clinic has managed to get every client out of custody on bond for whom we have sought bond. Three students even filed a federal habeas corpus action in order to obtain the release of their clients."
The clinic focuses on both litigation and policymaking. The cases present very complex issues at the intersection of immigration and criminal law enforcement, while the policy focus has allowed students to testify and support legislation important to immigration law.
"I've learned quite a bit about the practical skills lawyers need—developing a theory of the case, gathering evidence, writing briefs, and going before an immigration judge. I've also learned about how to tell a story in a way that honors your client and about how powerful that can be," said student-attorney Allison Crennen-Dunlap, 3L.
Learn more about the Immigration Justice Project at https://www.law.du.edu/student-law-office/clinical-programs/immigration-law-and-policy-clinic.