Professional Part-Time JD Program
Dream of going to law school? It's now within your reach.
Denver Law's part-time program is one of the oldest in the country. Throughout our history, innovations in teaching and new understandings about learning have played a central role in our curriculum delivery. The technology available to us today allows for a convenient, but no less effective, method of instruction that provides access to legal education for people with professional and personal commitments that make the traditional full-time program unworkable.

APPLY NOW to the Professional Part-Time JD Program
#8
Part-Time Program in the nation
U.S. News & World Report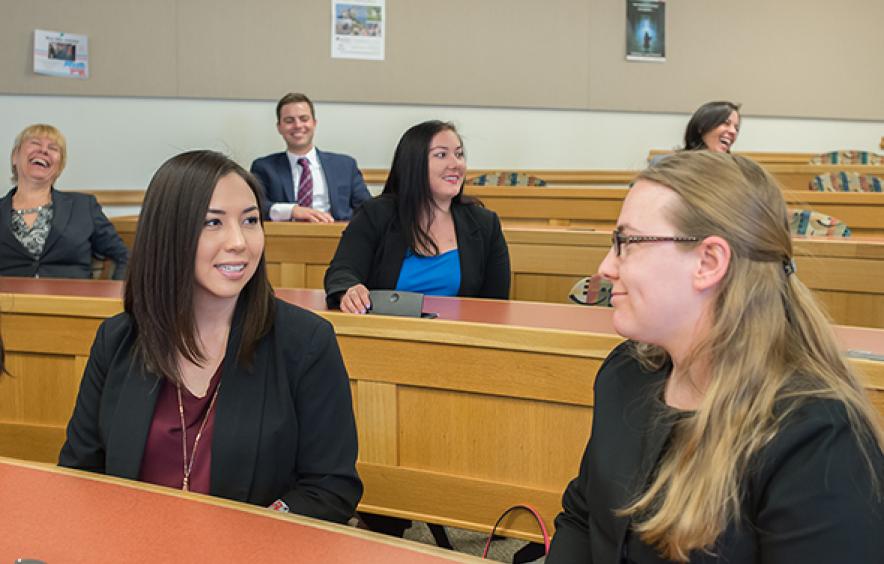 Why Part-Time?
Maximize Your Time
Balance your career, family, and educational goals with curriculum designed for your schedule. Courses are offered up to one-third online and every other weekend.
Earn Your JD
Ranked #8 by U.S. News & World Report, our Professional Part-Time JD program offers innovative learning with a global perspective taught by nationally-acclaimed faculty members.
Build Your Future 
You will gain the practical skills to make an immediate and valuable legal impact, as well as join a professional network that's over 19,000 alumni strong and counting.
I appreciate that Denver Law gives working, non-traditional students like me an opportunity to fulfill their dreams without totally disrupting their lives. Opportunities to pursue a legal career would have been nearly non-existent without this program.

Ty Johnson, JD'21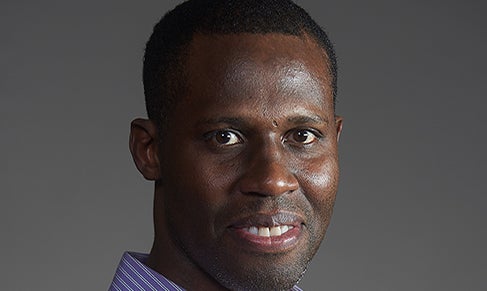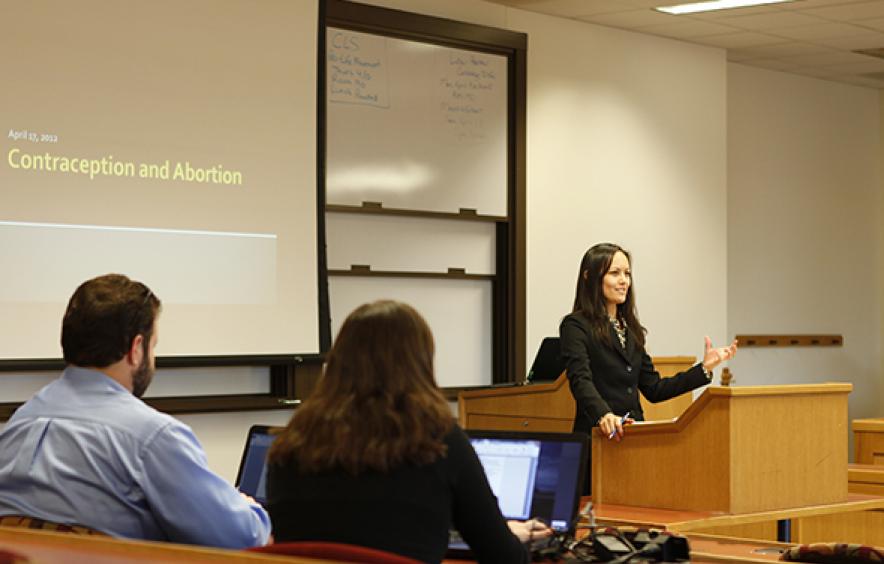 Learn More
Program Overview

With some exceptions, classroom instruction will generally take place every other weekend. The semester is comprised of eight weekend sessions and two additional weekends for final examinations. You should plan to be on campus from 8:15 a.m. – 5:15 p.m. on Saturdays and 8:15 a.m. – 1:00 p.m. on Sundays.

Outside of the classroom, you will need to schedule time both for in-class preparation and an online component of the curriculum. The online portion of your course work will be asynchronous, so you can complete the out-of-class work when it fits into your schedule.

Once you have completed the required first-year (30 credits) and upper-level JD courses (10 credits), the program becomes even more flexible. You will have access to the entire course catalog and will be free to take advantage of externships, clinical work, and scheduled classes, dependent on your specific schedule and availability. Some of these opportunities will not be available on the weekends and not all classes in the course catalog will be offered on the weekend or in a hybrid format. However, you will be able to register for non-weekend classes that fit with your schedule, including evening classes.

For students that can only attend the program in the weekend format in years three and four, we will offer focused curricular tracks in (1) Corporate/Business and Intellectual Property Law and (2) Public Interest and Criminal Law Practice. Classes will be scheduled to allow students within a particular track to take all classes in that specific track. However, students are not required to declare or remain in a specific curricular track.

On-Campus Calendar

Professional Part-Time JD Program Fall 2022 Calendar 

Professional Part-Time JD Program Spring 2023 Calendar

Professional Part-Time JD Program Fall 2023 Calendar

Professional Part-Time JD Program Spring 2024 Calendar

Year One

Fall Semester: Lawyering Process I and two of the following: Property, Contracts, Torts, Civil Procedure or Criminal Law
Spring Semester: Lawyering Process II and two of the following not taken in the fall: Property, Contracts, Torts, Civil Procedure or Criminal Law

*Summer semester classes between year one and year two are optional depending on student availability.*

Year Two

Fall: Constitutional Law, remaining course of the following: Property, Contracts, Torts, Civil Procedure or Criminal Law, and either Legal Profession or Administrative Law
Spring: Evidence, either Legal Profession or Administrative Law, and a choice between Criminal Procedure or Corporations

Years Three & Four

Students may choose from electives offered during the day, the evening, on the weekend, or in a variety of intensive short courses. Summer semester classes will also be available.

 

1/3 Online Portion Information

The University of Denver uses Canvas for all online course content delivery. The Professional JD Program courses also deliver the online course content through Canvas. Your Canvas Dashboard will show all your enrolled JD courses along with Part 1 of your Orientation program and other courses available to you. 

DU and Canvas provide ample support for students who need assistance troubleshooting navigation or technological issues in their classrooms.

While all professors structure their online courses differently, your JD courses will have a similar design. For example, your property course landing page may look like the one below.

Not only does Canvas display and capture all the online activities of your law courses, but they also include information about your on-campus face-to-face (F2F) class sessions as well. Below is an example of how your course syllabus is formatted in Canvas.

Many of our faculty offer structured Office Hours online during the week between your on-campus F2F class sessions. These Office Hours sessions are hosted through Zoom – a videoconferencing software licensed by the University of Denver:

Online Classroom Activities

All online activities are meant to prepare you for or reinforce the on-campus F2F classes. The combination of the online activities and the on-campus F2F courses are called "modules." As demonstrated below, there are pre-F2F activities and post-F2F activities for each module. With eight weekends of courses, you will experience eight modules in each course. Below are a couple of examples of how a module could be structured:

 

 

Many incoming Professional JD Students ask what type of activities are included in the online classroom portion of their courses. As often retorted in law school, the answer is "it depends." All faculty have academic freedom to structure their courses, including their online activities, as they see appropriate for their approach and subject matter.

Below is a list of the common activities you will find in your law courses in the Professional JD Program. Note that these activities will look different depending on your specific course and professor and there may be other activities not provided as examples below:

Short video lectures from your professors:

Discussion board questions where students provide initial response and engage in discourse with other classmates

Online quizzes or other exercises designed to reinforce concepts of law
Denver Law has a long history of demonstrating a commitment to part-time students, with nearly a century of teaching, mentoring and supporting working adults who want to earn a law degree.
Future Part-Time Students: FAQs
Current Part-Time Students: FAQs
Monday - Friday: 8 a.m. - 4:30 p.m.