Study Abroad and Dual JD Degree Program: Denver Law & University of Western Australia
The innovative dual-degree program offered by the University of Denver Sturm College of Law and The University of Western Australia (UWA) Law School gives Juris Doctor students the opportunity to obtain two JD degrees in four years.

There is also a one-year study abroad option. Students enrolled in the Sturm College of Law JD program can spend their third year at the University of Western Australia and earn their JD degree from the University of Denver at end of that third year. They will not earn a degree from the University of Western Australia.

All students must have completed all Sturm College of Law required courses and co-curricular requirements before beginning their study abroad at the University of Western Australia.

This unique opportunity allows students to complete the first two years at their home-institution law school. The second two years will be studied at the partner institution law school. Students will be exposed to civil, criminal, private and public law in two quite different jurisdictions, as well as provided an opportunity to study an array of specialized optional units (elective courses), including Mining and Energy Law, Environmental Law, Animal Rights, Indigenous Rights and International Business Transactions. This four-year program provides the foundation for students from each institution to apply for licensure in both jurisdictions.

To begin that process as a DU students, please complete our online survey.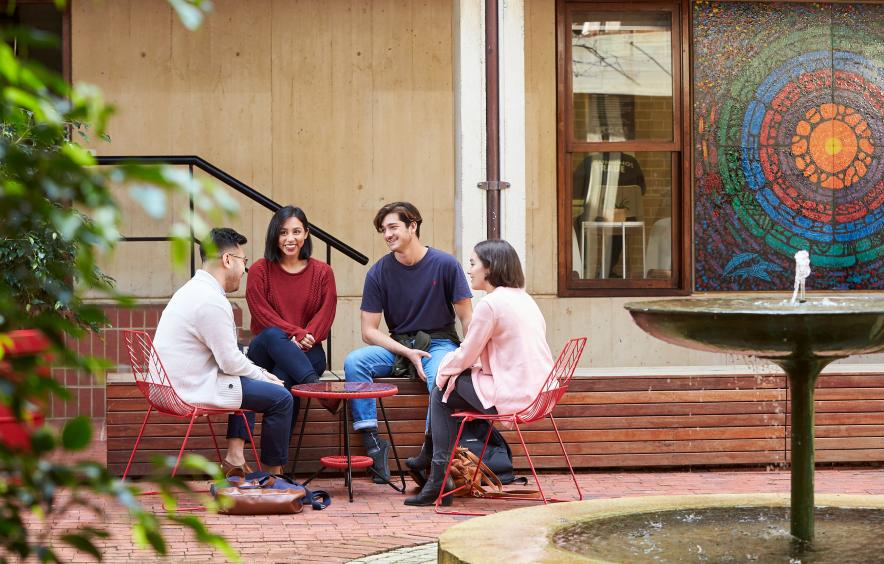 Student Degree Pathway
Graduates of the program will be eligible to apply for licensure in both the US and Western Australia. Importantly, students in the program will have access to unique networking opportunities with partners in Denver and Perth, truly taking their education and career global. 
Ideal applicants will have academic training and/or professional experience fields such as international trade, indigenous rights, geology, materials science, mechanical engineering, metallurgy, mineral economics, mining engineering and global supply chain management.

The University of Western Australia
The UWA Law School, located in Perth, offers 90 years of excellence, as the institution was the first law school established in Western Australia and the fifth oldest in the country. 
UWA is a member of Australia's "Group of Eight", the group of Australia's leading research universities. The institution is highly ranked by two of the world university rankings companies relied on within international education: Times Higher Education and QS World University Rankings. 
At UWA, students have the opportunity to learn from the very best of the legal profession, as well as academic staff recognized nationally for excellence in teaching and research. You can participate in practical skill-building programs, including moot (legal advocacy) competitions and internships, and build lifelong friendships with a talented, diverse and vibrant cohort of future leaders.
Monday - Friday: 8 a.m. - 4:30 p.m.