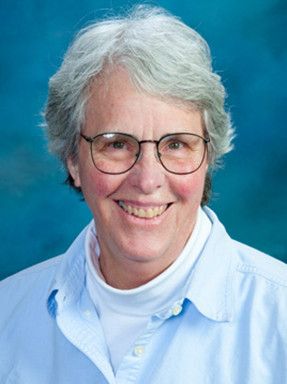 303-871-6285 (Office)
Office 415B, Frank H. Ricketson Law Bldg., 2255 East Evans Ave. Denver, CO 80208
Specialization(s)
Civil Procedure, Estates and Trusts, Property Law, Tribal Wills Project, Wills Lab
Professional Biography
Prof. Lucy Marsh was awarded the Excellence in Teaching Award, Law Stars, in 2010. She has also won the Professor of the Year award. She has been given the Denver Bar Association's Pro Bono Service Award, and has served on the Board of Governors for the Colorado Bar Association, the Board of Metropolitan Denver Legal Aid, and was appointed by the Governor to the Colorado Real Estate Commission. She is a member of POETS, a select group of lawyers specializing in real estate matters.
In 2013 she established the Tribal Wills Project, taking students to the Southern Ute and Ute Mountain Ute reservations to write wills for tribal members under a very complex federal statute. The Tribal Wills Project is the only such program in the region.
She is founder and director of the Wills Lab, a popular, innovative class in which students write real wills, medical powers of attorney, living wills, and burial instructions for elderly and low income people in the Denver area.
Her books have all centered on the practice of law:
Contemporary Issues in Wills, Trusts & Estates, textbook, (2013)
Drafting Wills & Trusts, (2009)
Practical Applications of the Law: Wills, Trusts & Estates, (1998)
Practical Applications of the Law: Real Property Transactions (1992)
She speaks frequently on legal issues to professional and community groups, and contributes to the academic dialogue by such articles as "The Demise of Dynasty Trusts: Returning the Wealth to the Family" (2012).
As a law student, Lucy and one other student co-authored a brief to the Michigan Supreme Court which persuaded the Michigan Supreme Court to create a student practice rule, allowing Lucy to lead a group of law students in establishing the first clinical program which had ever existed at the University of Michigan Law School. Lucy's commitment to providing legal services to underrepresented members of the community has continued to this day.
Prof. Marsh teaches Property, Trusts & Estates, Civil Procedure, Wills Lab, and now the Tribal Wills Project.
She has enjoyed visitorships at Santa Clara Law School and Vermont Law School.
Degree(s)
JD, University of Michigan, 1966
BA, Government, Smith College, 1963
Licensure / Accreditations
Admitted to New Mexico Bar
Admitted to the Utah Bar
Colorado Bar Member
U.S. District Court
Connecticut Bar Member
Featured Publications
Contemporary Property Law, Vandeplas (January 2019).
Basic Civil Procedure, Techniques for Effective Litigation, Vandeplas (2016).
Drafting Wills for Clients with Indian Trust Lands, The Colorado Lawyer (June 2016).
Commercial Options: Now Subject to Revision by the Courts?, 93 DENV. U. L. REV. ONLINE 43 (2015).
Lawyers Rally to Support Tribal Wills Project, 43 The Colorado Lawyer 7, 23 (July 2014).