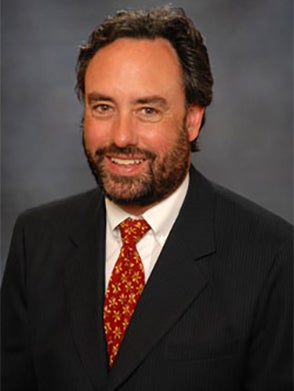 David Kopel
Adjunct Professor
Specialization(s)
Constitutional Law
Professional Biography
David B. Kopel earned his JD, magna cum laude, from the University of Michigan, and his BA, with Highest Honors in History, from Brown University. He is Research Director of the Independence Institute, a public policy research organization in Denver, Colorado, and is an Adjunct Scholar with the Cato Institute, in Washington, D.C. He is also Vice-Chair of the Colorado State Advisory Committee to the U.S. Commission on Civil Rights, and a trustee, of the Anne S.K. Brown Military History Collection at the Brown University Library.
Kopel is one of several contributors to The Volokh Conspiracy, a group weblog of law professors, which is part of Reason Magazine. He has written hundreds of opinion articles for periodicals such as the Wall Street Journal, New York Times, Los Angeles Times, and Denver Post.
He is the author of 17 books, and over 100 scholarly articles published in journals from Harvard, Yale, the University of Michigan, University of Pennsylvania, Johns Hopkins, Brown University, and others. His topics include constitutional law, international law, criminal justice, technology, antitrust, media issues, and environmental policy. He has contributed entries to 13 academic encyclopedias, and served on the Board of Editors for one.
His research has been cited by 22 state court appellate opinions, 15 federal circuit court of appeals opinions (including opinions by Judges Kavanaugh and Gorsuch), and over 700 law review articles.
In 2008, he appeared before the United States Supreme Court as part of the team presenting the oral argument in District of Columbia v. Heller. His Heller amicus brief for a law coalition of law enforcement organizations and district attorneys was cited four times in the Court's Heller opinions. His brief in McDonald v. Chicago (2010) was cited by Justice Alito's plurality opinion, and twice by Justice Stevens' dissent.
He has testified numerous times before Congress and state legislatures, including before the U.S. Senate Judiciary Committee on the Supreme Court nominations of Elena Kagan and Sonia Sotomayor.
Kopel appears weekly on Colorado Inside-Out, a public affairs discussion program on Colorado Public Television, channel 12 and has won three regional Emmys from the Heartland Chapter of the National Academy of Television Arts and Sciences.
Before joining the Independence Institute, he served as an Assistant Attorney General for the State of Colorado, dealing with enforcement of hazardous waste, Superfund, and other environmental laws. In 1998-99, he served as an Adjunct Professor of Law at New York University. From 2001 to 2009 he was a media columnist for the Rocky Mountain News.
At Brown University, his thesis on Arthur M. Schlesinger, Jr., was awarded the National Geographic Society Prize.
Degree(s)
B.A., 1982, Brown University
J.D., 1985, Michigan Law School