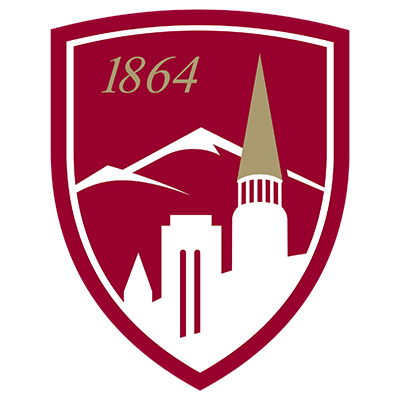 Bill Brady
Adjunct Faculty
Specialization(s)
Environmental and Natural Resources Law
Professional Biography
William J. Brady is a trial lawyer with more than thirty-eight years of experience in litigating civil disputes, insurance coverage, environmental and hazardous waste disposal cases on behalf of public and private clients and policyholders. His clients have included international and multi-jurisdictional corporations and businesses, local governments, mining companies, aircraft manufacturers, religious organizations, elder care facilities, and individual clients. He has appeared in courts throughout the United States and in the Royal Courts of Justice in England, litigating against London Market insurance companies, Lloyd's of London syndicates, and French, German and other foreign excess and reinsurers underwriting coverage in the London Market.
Mr. Brady currently serves as an adjunct professor at the University of Denver College of Law, having taught there continuously for the last 17 years. He also teaches in DU's University College, Graduate Environmental Policy and Management Program and undergraduate Geography and the Environment Department. Mr. Brady has testified in Congress on Superfund and participated in conferences sponsored by the White House, the EPA and the Colorado Department of Public Health and Environment. He has also been a frequent guest on "Law Cast," a nationally broadcast radio program dealing with insurance, tort and trial issues, and has served as a commentator for KUSA-TV 9 News in Denver. Additionally, he has appeared nationally on Al Jazzera America commenting on the transport of crude oil by rail and catastrophic releases occurring from unsuspected pipeline discharges of petroleum products.
A longtime partner with Denver's Grimshaw and Harring, recently merged with Kansas City based Spencer, Fane, Britt and Browne, Mr. Brady retired from private practice in September, 2015. At the conclusion of his litigation career, he had settled, tried and successfully argued on appeal for the prevailing policyholders in numerous precedent-setting environmental coverage cases, with recoveries totaling well in excess of nine figures.
He has also been active at several "extreme exposure" radiation sites, including the Rocky Flats (CO), Fernald (OH) and Savannah River (SC) nuclear weapons facilities where his representation of aging former nuclear energy workers diagnosed with cancer resulted in reversal of the government"s decision denying medical and other economic benefits. He has also defended Superfund potentially responsible parties (PRPs) at the Lowry Landfill Superfund Site (Denver), the Heartland of America Superfund Site (Omaha), the Stead Solvent Site (Reno), F. E. Warren Air Force Base (Wyoming), several mining sites in the western United States and New Zealand, and later assistance with remediation compliance issues at the Rocky Flats Former Nuclear Weapons Facility Superfund Site (Golden). Mr. Brady also tried and prevailed on an appeal filed by the Cities of Littleton and Englewood, recovering benefits from seventeen insurance companies for their liabilities at the Lowry Landfill, and assisted on coverage issues and assumed responsibility for settlement discussions in the Redfield Rifle Scopes litigation in Denver, a class action suit involving the largest release of groundwater contaminants/toxic gas/chlorinated solvents in US history.
Internationally, Mr. Brady has presented research papers since 2008 on insurance coverage for environmental damage claims at the annual Intersol conferences, and on US laws regulating hydraulic fracking. Held annually in Paris, Lille and Lyon France, Intersol is a prestigious international congress focusing on environmental issues such as the remediation of contaminated soils and groundwater, energy extraction, the transfer of associated risk and the conveyance of brownfields sites within the EU, including all aspects of the European Union Environmental Directive. Le Comit Scientifique d-Intersol has also appointed him to serve on their presentation selection committee and to address the more than 500 conference attendees, almost all from EU Member States.
Professor Brady is also widely recognized as an expert in insurance and environmental law, having authored over forty professional journal articles, including authoring a survey of US laws on major oil and gas shale plays for the Vermont Journal of Environmental Law, Hydraulic Fracturing Regulation in the United States: The Laissez-Faire Approach of the Federal Government and Varying State Regulations,14 Vermont J. Env. Law 39 (2013); the chapter on Environmental Insurance for the treatise, Environmental Regulation of Colorado Real Property, Stephen A. Bain, Editor, Bradford Publishing Company, June 2007, (Supplement 2011), (Revised 2016); and the Professor's Manual for the text ,The Regulation Of Toxic Substances And Hazardous Wastes by Applegate, Laitos and Celia Campbell-Mohn, University Casebook Series, Foundation Press, September, 2002 (author of chapters on Superfund and toxic torts).
Finally, he has also written and directed a film on due process of law, The Cornerstone, narrated by the late Raymond Burr, wherein Mr. Brady interviewed U.S. Supreme Court Justice Anthony M. Kennedy.
Degree(s)
BA, 1968, St. Johns University, New York

MA, 1974/ JD, 1977, 

University of Denver
Licensure / Accreditations
State of Colorado Law License