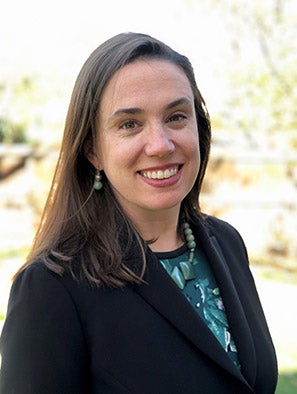 Abigail André
Adjunct Professor
Specialization(s)
Environmental Law
Professional Biography
Prof. Abigail André is a civil litigator who specializes in complex environmental matters. Prior to teaching at the University of Denver Sturm College of Law, Prof. André was a Trial Attorney for the Environment and Natural Resources Division of the United States Department of Justice.  At the Justice Department, Prof. André led a diverse docket arising from violations of most federal environmental statutes and worked with many federal agencies, including the Environmental Protection Agency, Natural Oceanic and Atmospheric Administration, the United States Coast Guard, and the Department of the Interior.  
Shortly after joining the DOJ as an Honors Attorney, Prof. André joined the team that tried the case against BPXP and others arising from the 2010 Deepwater Horizon oil spill in the Gulf of Mexico.  The trial, phased in three parts over six years, resulted in BPXP agreeing to the largest environmental damage settlement in U.S. history.  Prof. André received the Attorney General's Distinguished Service Award in 2016 for her work on the Deepwater Horizon trial team.
Prof. André's scholarly interests include the protectionist potential of existing environmental law and the assessment of those areas where domestic and international law must change in response to growing scarcity and environmental risk.