Civil Litigation Clinic 2020 Highlights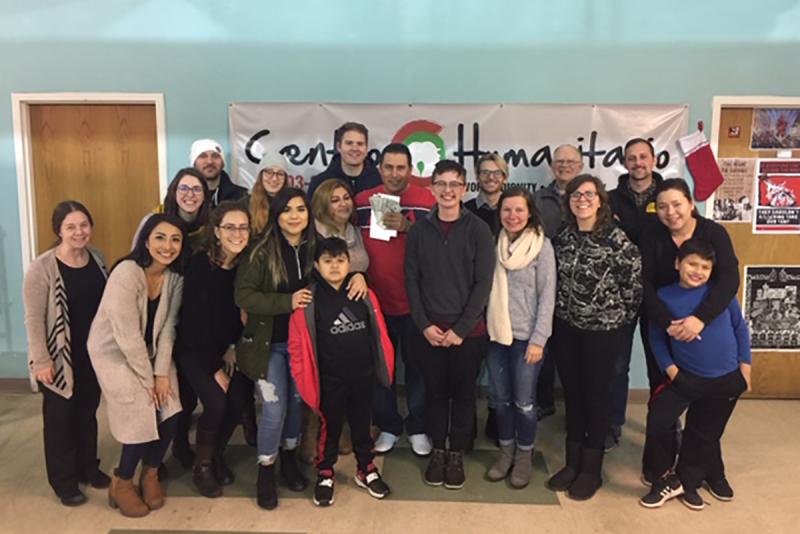 Civil Litigation Clinic 2020 Highlights
Over the past year, student attorneys litigated a host of cases in the Civil Litigation Clinic (CLC), including civil protection order, housing, guardian ad litem, family law, and wage theft cases. They also collaborated with the Direct Action Team, a grassroots group of volunteers in the Denver community committed to fighting wage theft. The group takes "direct action" in the form of confronting employers who refuse to pay wages before, or in lieu of, filing a lawsuit. CLC students also represented several low-income workers in court.

Last year, through the Direct Action Team, two students represented a client who had done construction work and had received a bad check as payment. Their advocacy included filing pleadings in Adams County Court, doing research on the many legal remedies available in the case, discussing the law with experienced attorneys in the field, and negotiating with the respondent business owner. The case was a good example of the power of a lawsuit working in tandem with other types of advocacy to reach the client's goals. In the end, because of the students' diligent work, their client received all the money he had earned but had not been paid, and the lawsuit was dismissed.

 

In the fall semester, students focused exclusively on civil protection orders, guardian ad litem cases, and family law, delving deeper into intimate partner violence. In the spring semester, students once again expanded their reach to include landlord tenant and wage theft cases. When the pandemic required the clinic to conduct all matters virtually in March, students continued to represent clients and appear in court. They also spent some time conducting research on projects to impact the clinic for years to come, including, among others, legal research on new laws that affect our client base and creating treatises for future students to use.

 
CLC Faculty Highlights
Publications

Not All Violence in Relationships is "Domestic Violence," 86 Brooklyn L. Rev. __ (forthcoming 2020).

Relying on Criminalization as a Solution to DV: A Cautionary Tale, in AGAINST CAGES AND CARCERAL LOGICS, Justin Marceau, ed. (Cambridge University Press 2021).

Direct Action versus Legal Action, in UNJUST WAGES: DAY LABORERS AND ADVOCATES FIGHTING WAGE THEFT FROM A MILE HIGH, Rebecca Galemba, ed. (Stanford University Press 2021).

Presentations

Presenter, "What is Domestic Violence Really?" Rocky Mountain Children's Law Center, Denver Colorado (October 30, 2020).

Presenter, "The Value of Vulnerability," Clinical Legal Writer's Workshop, New York University Law School, New York City (October 4, 2020).

Presenter, "Impact of Domestic Violence on Children," Rocky Mountain Children's Law Center Guardian ad Litem Training, Denver, Colorado (September 11, 2020).

Presenter, "The Value of Vulnerability," Work-in-Progress DU Sturm College of Law Faculty Scholarship Group, Denver, Colorado (July 2, 2020).