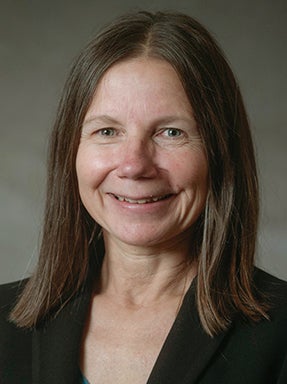 Faculty
Workplace Law Program
303-871-6246 (Office)
Office 365H, Frank H. Ricketson Law Bldg., 2255 East Evans Ave. Denver, CO 80208
Specialization(s)
Civil Litigation Clinic, Law School Clinical Program
Professional Biography
Before joining the University of Denver Sturm College of Law faculty, Tamara Kuennen was a Women In Law and Public Policy Fellow at Georgetown University Law Center. She taught for two years in the Domestic Violence Clinic at Georgetown, where she earned her LLM degree in trial advocacy. Prior to teaching, Kuennen practiced at Legal Aid Services of Oregon for five years, representing victims of domestic violence in a variety of civil cases, including protection orders, domestic relations, public benefits and civil rights litigation.
Degree(s)
LLM, Trial Advocacy, Georgetown University Law Center, 2004
Licensure / Accreditations
Featured Publications
"Direct Action versus Legal Action," in UNJUST WAGES: DAY LABORERS AND ADVOCATES FIGHTING WAGE THEFT FROM A MILE HIGH (Rebecca Galemba, ed., Stanford University Press) (forthcoming 2022).

Intimate Partner Violence Through the Eyes of the "Dependent" Military Spouse, 100 OREGON L. REV. __ (forthcoming 2021) (with Alexander Franklin).

Not All Violence in Relationships is "Domestic Violence

," Brooklyn Law Review

Intimate Partner Violence & Men's Professional Sports: Advancing the Ball, co-authored with Chelsea Augelli, 21 D.U. Sports & Ent. L.J. 27 (2018).
Missing the Value of Clinical Legal Education, 92 Denv. U. L.Rev. Online 189 (2015).
Love Matters, 56 AZ. L. Rev. 977 (2014).
The "M" Word, 43 Hofstra L. Rev. 325 (2014).
"Stuck" on Love, 91 Denv. L. Rev. 171 (2013).
Recognizing the Right to Petition for Victims of Domestic Violence, 81 Fordham L. Rev. 837 (2012).
Private Relationships and Public Problems: Applying Principles of Relational Contract Theory to Domestic Violence, 2010 B.Y.U. L. Rev. 101.
"No-Drop" Civil Protection Orders: Exploring the Bounds of Judicial Intervention in the Lives of Domestic Violence Victims, 16 U.C.L.A. Women's Law J. 39 (2007).
Analyzing the Impact of Coercion on Domestic Violence Victims: How Much Is Too Much?, 22 Berkeley J. Gender L. & Just. 2 (2007).
Civil Legal Options for Victims of Stalking, Stalking: Psychology, Risk Factors, Interventions, And Law (Mary P. Brewster, ed., 2003).
Custody and Visitation: Considerations for Every Attorney Retained by a Survivor of Domestic Violence, 36 Clearinghouse Rev. 529 (2003).
Protecting Victims of Violence through Housing Legislation, Domestic Violence, Rep. 17 (2003) (with Erica Smock).
Addressing Stalking at Work: What Women and Advocates Can Do, 7 Domestic Violence Rep. 33 (2002).