Generous Gift Establishes Institute for Animal Sentience and Protection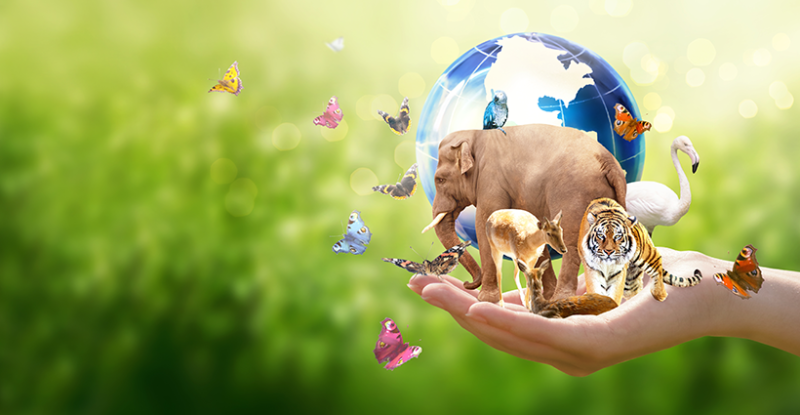 A generous gift will advance the University of Denver's global leadership in understanding non-human animals and in advocating for their well-being. 
Complementing DU's internationally recognized Institute for Human-Animal Connection at the Graduate School of Social Work (GSSW) and the Animal Law Program at the Sturm College of Law, the newly formed Institute for Animal Sentience and Protection will aim to expand the scientific understanding of the cognitive and emotional capabilities of non-human animals. This evolving understanding will have a lasting transformative impact on the protection of animals. 
Initial seed funding from Robert Brinkmann, PhD, DVM, has laid the groundwork for the Institute, which will be bolstered by Brinkmann's commitment to give his entire estate to the Institute upon his passing. 
Brinkmann has a long-held commitment to leaving a legacy in a field that has been important to him for many years. When searching for an organization to which to leave his estate, he wanted to ensure that his giving would result in systemic change. His search for just the right organization to realize that goal led him to Philip Tedeschi, founder and former executive director of the Institute for Human-Animal Connection and clinical professor at GSSW.   
"Rescue and animal welfare organizations are great, but I wanted to contribute to an effort that takes a longer-range view of animal well-being and encompasses the entire animal kingdom," Brinkmann says.  
Brinkmann and Tedeschi initiated a conversation, and Brinkmann soon felt confident that DU was the place that could realize the vision he had for his legacy.  
Why this cause, over all others from which Brinkmann could choose? 
Brinkmann says his personal experience with animals played a big role in his decision.  
"Over the past 40 years, I've owned eight dogs, as many as three at a time," he says. "I have always been impressed by their character, attitude, humility and ability to adapt to the needs of humans," he says.  
Brinkmann's love of animals even spurred him to go to veterinary school after he retired from a successful career in planetary science, where he worked at the jet propulsion lab in Pasadena, CA, and at the Lunar Science Institute. While he never became a general practitioner in the veterinary field, he volunteered his veterinary services at animal welfare organizations over the years and is still licensed to practice. 
Although Brinkmann understands that he will not see the full impact of his gift during his lifetime, he says, "You have to have faith that there's some reasonable likelihood that our species' fundamental attitudes towards other species will become more humane as we know more about other species' feelings and capabilities."  
Co-directed by Tedeschi and Justin Marceau, Brooks Institute Faculty Research Scholar of Animal Law and Policy and faculty director of the Animal Law Program, the Institute will be a collaboration between GSSW and Sturm.  
As the groundwork for the Institute is laid, Brinkmann says he sees its goals as threefold: to examine the extent to which animals across the whole animal kingdom experience meaningful emotional lives; to determine how humans can use our analytic capabilities to better fulfill our responsibilities to non-human animals; and to use societal mechanisms, including the justice system, to create pressures and incentives for people to act in animals' best interests. 
Mary Clark, DU's Provost and Executive Vice Chancellor, observed that "Dr. Brinkmann's gift is a significant and inspiring vote of confidence in DU's capacity to pursue big ideas, to work seamlessly across disciplines and to advance the public good. I look forward to seeing the advancements in scientific research and public awareness that flow from this truly transformational commitment."
To support the work of the Institute for Animal Sentience and Protection please contact Mary Beth Lawson, Executive Director of Development at the Graduate School of Social Work (marybeth.lawson@du.edu) or Jessica Webb, Executive Director of Development at the Sturm College of Law (jwebb@law.du.edu).