Based at the University of Denver Sturm College of Law, the Privacy Foundation attracts a worldwide audience of professionals to the foundation's research findings as well as public seminars on topical privacy issues.
The Privacy Foundation conducts research and educates both practitioners of the legal profession and the general public about technologies that affect personal privacy when improperly implemented. Wireless, digital television, satellite, biometric, and internet technologies enhance the possible tracking of individuals in ways never before imaginable. The Privacy Foundation was formed to research the privacy and security implications of this highly networked world. In researching new technologies – and in describing their business, legal and societal implications – the foundation serves to identify possible threats to individual privacy. The foundation also assists media outlets in their efforts to accurately inform and educate the public concerning the ever-present tension between privacy and security. The target audience includes members of the business community, public policy members, academic scholars, privacy advocates and attorneys.
In pursuit of this mission, the Privacy Foundation hosts bi-annual seminars for the legal and privacy professional communities.
Past Events
Feminine Technology and Privacy after Dobbs

April 21, 2023

Panelists

Govind Persad, Professor of Law, Sturm College of Law
Steve Pozefsky, Associate General Counsel, Colorado Children's Hospital
Janell Briggs, Privacy Officer, Colorado Children's Hospital
Betsy Moran, Attorney, Hall Booth Smith

Privacy and AI

April 22, 2022

Speakers

Jason W. Adaska, Director of Software Engineering and Innovation Lab, Holland & Hart LLP

Chris Achatz, Partner, Koenig Oelsner Taylor Schoenfeld & Gaddis

Thomas Codevilla, Partner, SK&S Law Group  


 

Panels

Panel I: Employee and Customer Privacy Concerns

In Negotiating AI Contracts

Legal and Technical Constraints in Contract Clauses 

Panel II: Red Flag Issues

FTC and State Laws—Illinois Biometric Statute

Professional Organizations AI Contracting Guidelines 

Panel III: Round Table

Current Privacy/AI Practices—By Industry

Next 3 to 5 Year Trends in Privacy and AI—The Magic Crystal Eye


 

Panelists: Jason Adaska, Chris Achatz, Thomas Codevilla, and John Soma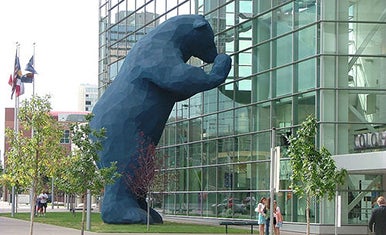 How Unique Am I?
How unique are you based on your gender, date of birth and zip code? Professor Dewri of the DU Computer Science Department has a web tool to estimate the numbers for you based on the 2010 USA Census data. The more unique you are, the easier it can be identify you in the digital realm.
The Privacy Foundation Team
Emeritus Professor John T. Soma is the executive director of the Privacy Foundation at the University of Denver. After completing his PhD in economics in 1975, Professor Soma served from 1976 to 1979 as trial attorney for the U.S. Department of Justice, Antitrust Division, Washington, D.C., where he was primarily assigned to the Department of Justice trial team in the U.S. v. IBM litigation. In 1979, he joined the University of Denver College of Law faculty. In addition to six books on computer law, Professor Soma has authored more than 40 professional articles in the computer law and privacy area.



Bob Voorhees began working with computers in 1967. He has held management positions in IT Audit, Security, and Operations and has been involved in computer forensics and computer crime investigation. He has been a Certified Information Systems Auditor since 1979, holds a Masters in Computer Resource Management and an MBA and serves as senior analyst for the Privacy Foundation.