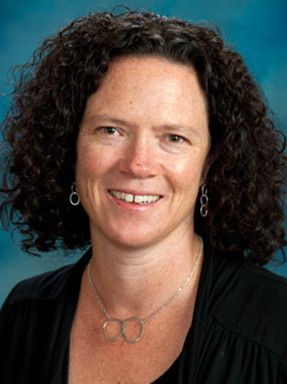 Viva R. Moffat
Professor of Law
Co-Director, Intellectual Property and Technology Law Program
Specialization(s)
Contracts, Intellectual Property
Professional Biography
Viva Moffat began her academic career at the University of Denver Sturm College of Law as an assistant professor after seven years in private practice and one year as a visiting professor. While in law school at the University of Virginia, Professor Moffat was editor-in-chief of the Virginia Law Review. After graduation, she clerked for Judge Robert R. Beezer of the U.S. Court of Appeals for the 9th Circuit in Seattle. Following the clerkship, Professor Moffat was an associate at Keker & Van Nest LLP in San Francisco. After moving to Colorado in 2000, Professor Moffat's practice focused on intellectual property litigation and transactions, sparking her interest in teaching and writing in the field of intellectual property and contracts. 
Degree(s)
JD, University of Virginia School of Law, 1996
MA, American History, University of Virginia, 1993
AB, History, Political Science, Stanford University, 1991
Featured Publications
C

annabis, Consumers, and the Trademark Laundering Trap

, 63

William & Mary Law Review

__ (forthcoming 2022) (with Sam Kamin and Tim Maffett).
Human Capital as Intellectual Property? Non-Competes and the Limits of IP Protection, 50 Akron Law Review 903 (2017).
Trademark Laundering, Useless Patents, and Other IP Challenges for the Marijuana Industry, co-authored with Sam Kamin, 73 Washington & Lee Law Review 217 (2016).
The Copyright/Patent Boundary, 48 U. Rich. L. Rev. 611 (2014).
Borrowed Fiction and the Rightful Copyright Position, 32 Cardozo Arts & Entertainment Law Journal 389 (2014).
Making Non-Competes Unenforceable, 54 Ariz. L. Rev. 939 (2012).
The Wrong Tool for the Job: The IP Problem with Noncompetition Agreements, 52 Wm. & Mary L. Rev. 873 (2010).
Regulating Search, 22 HARV. J.L. & TECH. 475 (Spring 2009).
Super-Copyright: Contracts, Preemption, and the Structure of Copyright Policymaking, 41 U.C. Davis Law Review (2007).
Working Together In A Digital World: An Introduction, co-authored with Michael S. Mireles, 84 Denv. U. L. Rev. 1 Denver University Law Review 2006.
Mutant Copyrights And Backdoor Patents: The Problem Of Overlapping Intellectual Property Protection, 19 Berkeley Tech. L.J. 1473 Berkeley Technology Law Journal Fall 2004 Article.