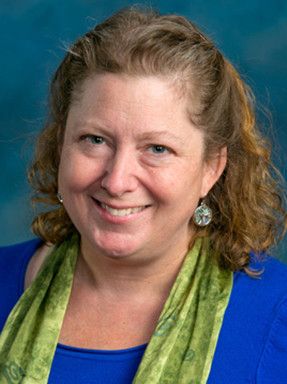 Suzanna Moran
Professor of the Practice of Law
Hartje & Reese Chair in Lawyering Process
Specialization(s)
Lawyering Process, Master of Science in Legal Administration MSLA
Professional Biography
Professor Moran joined the SCOL's Lawyering Process faculty with extensive experience as both a practicing attorney and a professional legal editor.
Her career as a legal editor began while she was in law school and includes seven years as an associate editor for The Yearbook of International Environmental Law and, simultaneously, four years as a staff attorney at the Environmental Law Institute in Washington, D.C., where she was a writer and editor for ELR—The Environmental Law Reporter.
Professor Moran then entered private practice. She first practiced in the litigation department of a national Tier 1 firm and then with a boutique environmental litigation firm.  While in practice, Professor Moran represented both plaintiffs and defendants in a variety of litigation matters—some highly visible—related to natural resources, environmental law, and real estate, with a specific emphasis on the mining, oil and gas, and nuclear materials industries. She litigated a number of citizen suits under the federal environmental statutes; toxic tort actions in state courts; and numerous environmental cost-recovery actions. She also represented her corporate clients in transactional environmental matters and routinely counseled them on compliance, permitting, and the development and implementation of self-auditing programs.
Professor Moran then returned to editing, becoming Director of Publications at the Denver Art Museum, where she managed a staff of eight editors and graphic designers and was responsible for the editorial content and design of the Museum's print materials.
Professor Moran remains involved in the visual arts world and is also a musician.  She plays viola with a Denver area symphony orchestra and sings. Her non-musical interests include all manner of outdoor activities, reading, movies, and beating back the encroaching wilderness of her backyard.
Degree(s)
JD, Environmental Law, The University of Michigan 
MS, Natural Resources Policy and Planning, The University of Michigan Rackham School of Graduate Studies 
BA, Plan II, The University of Texas