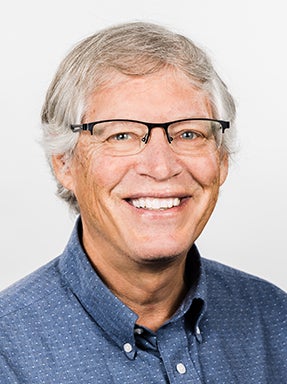 Scott Johns
Professor of the Practice of Law
Director, DU Bar Success Program
Specialization(s)
Academic Achievement Program, DU Bar Success Program
Professional Biography
Professor Scott Johns holds a doctorate of jurisprudence (J.D.) from the University of Colorado School of Law (Order of the Coif), and his B.A. from Miami University in mathematics. Presently, Professor Johns serves as Director of the DU Bar Success Program and teaches courses on Intermediate Legal Analysis using privacy law cases, Legal Analysis Strategies, and Advanced Constitutional Law. Prior to the University of Denver, he developed legal analysis curriculum for first-year law students, taught refresher workshops for bar examination students, and instructed legal analysis classes and advanced seminars on privacy law and international human rights laws at Whittier Law School. He also served as Director of Academic Achievement at Chapman University School of Law in Southern California. Prior to academics, Professor Johns served as Assistant Chief Counsel and a Special Assistant U.S. Attorney's for the Department of Homeland Security, in Denver, Colorado, where he provided legal advice to federal agents and successfully litigated several national security cases. Professor Johns also served as a law clerk for a federal judge located in Denver, Colorado. Professor Johns holds a flight safety and aircraft accident analysis certificate, and served as a pilot and flight safety officer in the U.S. Air Force and with Northwest Airlines. In addition, he is currently a member of the International Society of Aircraft Accident Investigators.
Degree(s)
JD, University of Colorado, 1999
BA, Mathematics and Statistics, Miami University, 1980
Licensure / Accreditations
Bar License - State of Colorado
Attorney Admission - U.S. Court of Appeals
Flight Safety Officer Certification - University of Southern California
Air Safety Investigator - Member
Featured Publications
Putting the Bar Exam on Constitutional Notice: Cut Scores, Race & Ethnicity, and the Public Good, Seattle University Law Review, Vol. 45, No. 1, 2022 (U Denver Legal Studies Research Paper) (forthcoming).
Smart Phone Dilemma: Handle with Care, COLAP Wellness Corner, The Docket: The Official Magazine of the
Denver Bar Association, Denver, Colorado (Dec. 20, 2018).
A Statistical Exploration: Analyzing the Relationship (If Any) between Externship Participation and Bar Exam Scores, 42 Okla. City U. L. Rev. , forthcoming (Spring 2018).
Empirical Reflections: A Statistical Evaluation of Bar Exam Program Interventions, 54 University of Louisville Law Review 35 (2016).
Testing the Testers: The NCBE's LSAT Claim and a Roller Coaster Bar Exam Ride, 35 Miss.C.L.Rev. 3 (forthcoming 2016).