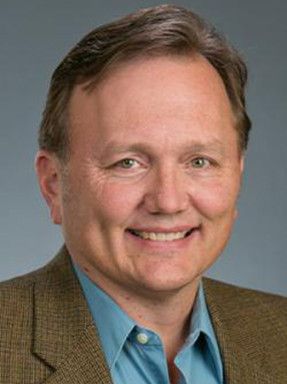 Robert Anderson
Professor of the Practice of Law
303-871-6257 (Office)
Office 472C, Frank H. Ricketson Law Bldg., 2255 East Evans Ave. Denver, CO 80208
Specialization(s)
Lawyering Process
Professional Biography
Robert has taught in the Lawyering Process program for more than fifteen years. He teaches this first-year legal research and writing course as a simulation where students learn by practicing the skills of a junior associate in a law firm. Playing the part of a senior attorney in the firm, Robert draws on his own experience as a civil litigator. Robert most recently practiced with Ireland, Stapleton, Pryor & Pascoe, P.C., managing litigation matters in the areas of real estate, creditors' rights in bankruptcy, contracts, and general commercial disputes. Robert's work at Ireland Stapleton built upon his previous trial experience with Chrisman Bynum & Johnson, P.C. as well as his service as a law clerk for Judge James Casebolt on the Colorado Court of Appeals. Robert served on the Colorado Bar Association's Litigation Section Council, the executive board for the section of the Bar Association that represents all Colorado trial lawyers and litigators. Robert also served as vice-chair of the Colorado Bar Association's Appellate Practice Subcommittee. Robert brings diverse teaching experience beyond his background in the Lawyering Process program, experience that includes teaching an introduction to the legal system to San Francisco middle school students, mentoring Boulder high school students participating as advocates in the Teen Court program, instructing classes of prospective law students preparing to take the LSAT, leading seminars on effective writing for the National Conference of State Legislatures, and teaching appellate brief writing to practicing lawyers. Robert lives in Denver with his wife and their two sons.
Degree(s)
JD, University of California, Hastings College of the Law, 1993
BA, University of California, 1988
Featured Publications
Anderson on Colorado Civil Litigation Forms, First Edition, CBA CLE Books (2010).