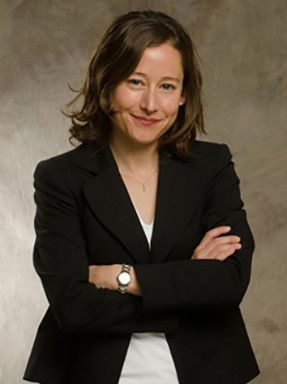 Rebecca Aviel
Professor of Law
Faculty
Constitutional Rights & Remedies Program
303-871-6521 (Office)
Office 464B, Frank H. Ricketson Law Bldg., 2255 East Evans Ave. Denver, CO 80208
Specialization(s)
Constitutional Law, Family and Domestic Relations, Legal Ethics and Legal Profession
Professional Biography
Professor Aviel is a graduate of Yale College and Harvard Law School. She clerked for Judge Barry Silverman of the Ninth Circuit Court of Appeals and practiced in the litigation department of Morrison & Foerster in San Francisco. She also spent two years as a staff attorney for the Ninth Circuit, specializing in civil rights, immigration, habeas corpus, and criminal appeals. Professor Aviel's research and teaching interests include family law, legal profession and professional responsibility, and constitutional law.
Degree(s)
JD, Law, Harvard Law School
BA, Anthropology, Yale University
Licensure / Accreditations
Featured Publications
The Weaponization of Attorney's Fees in an Age of Constitutional Warfare

, 132

Yale L.J

. ___(co-authored with Wiley Kersh, JD'23) (forthcoming 2023). 

Second-Bite Lawmaking

, 100

N.C. L. Rev

. 947 (2022).

Lawyer Speech, Investigative Deception, and the First Amendment

, 2021

U. ILL. L. REV

. 1267 (co-authored with Alan K. Chen) (2021).  
Remedial Commandeering,

54 U.C. DAVIS L. REV. 1999 (2021). 

Rights as a Zero-Sum Game, 61 Ariz. L. Rev. 351 (2019).
Faithful Unions, 69 HASTINGS L.J. 721 (2018).
Rule 8.4(g) and the First Amendment: Distinguishing between Discrimination and Free Speech, 31 Georgetown Journal of Legal Ethics 31 (2018).
Family Law and the New Access to Justice, 86 Fordham L. Rev. 2279 (2018).
A New Formalism for Family Law, 55 William and Mary L. Rev. 2003 (2014).
Counsel for the Divorce, 55 Boston College L. Rev. 1099 (2014).
Why Civil Gideon Won't Fix Family Law, 122 Yale L.J. 2106 (2013).
The Boundary Claim's Caveat: Lawyers and Confidentiality Exceptionalism, 86 Tul. L. Rev. 1055 (2012).
When the State Demands Disclosure, 33 Cardozo L. Rev. 675 (2011).
Restoring Equipoise to Child Welfare, 62 Hastings L.J. 401 (2010).
Compulsory Education and Substantive Due Process: Asserting Student Rights to a Safe and Healthy School Environment, 10 Lewis & Clark L. Rev. 201 (2006).