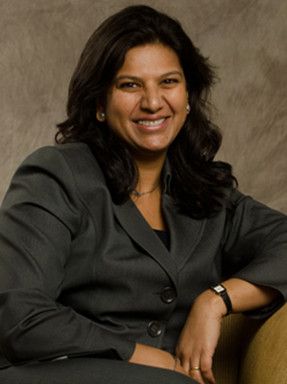 Rashmi Goel
Associate Professor
Faculty
Rocky Mountain Collective on Race, Place & Law
303-871-6528 (Office)
Office 415H, Frank H. Ricketson Law Bldg., 2255 East Evans Ave. Denver, CO 80208
Specialization(s)
Comparative Law, Criminal Law
Professional Biography
Born and raised in Canada, Rashmi Goel brings to bear her experience on both sides of the border in her Criminal Law class and in her upper-level seminars, Multiculturalism, Race and the Law and Comparative Law. These courses reflect her interest in culturally specific adjudication – the use of a litigant's cultural background to formulate a particular adjudicative process or outcome. In conjunction with her ongoing research and scholarship in this area, she has also developed expertise in international criminal law and restorative justice. Outside the law school, Goel puts her knowledge in these areas to work in Colorado and California, helping to establish dispute-resolution mechanisms for high school students.
Degree(s)
JSD, Present, Stanford University
JSM, Criminal Law, Stanford University School of Law, 1996
BA, English Literature, University of Saskatchewan, 1992
LLB, University of Saskatchewan, 1992
Licensure / Accreditations
Admitted to the Bar of the Province of Saskatchewan
Featured Publications
In Progress
India has a Rape Problem: legislative reform in the age of India's gang rapes (in progress).
Reasonable Rape: a comparative analysis of the mistaken belief in consent defense in the UK, Canada and the United States (in progress).
Articles
Book Chapters