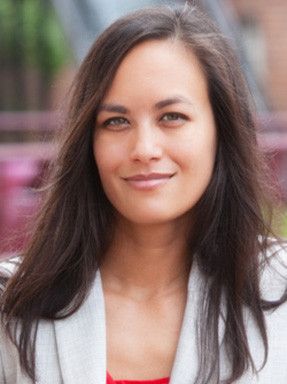 Nancy Leong
Professor of Law
William M. Beaney Memorial Research Chair
303-871-6092 (Office)
Office 464C, Frank H. Ricketson Law Bldg., 2255 East Evans Ave. Denver, CO 80208
Specialization(s)
Civil Rights, Constitutional Law, Criminal Procedure
Professional Biography
Professor Leong graduated magna cum laude from Northwestern University before attending Stanford Law School, where she graduated with distinction and was a member of the Stanford Law Review. After earning her law degree, she clerked for Judge Kermit Lipez of the U.S. Court of Appeals for the First Circuit. Prior to joining the University of Denver faculty, Professor Leong was an Assistant Professor at the William & Mary School of Law and an Adjunct Professor at the American University Washington College of Law.
Professor Leong is the author of over thirty law review articles and essays. Her research interests include constitutional rights and remedies, criminal procedure, antidiscrimination, law and culture, and judicial decisionmaking. Her scholarship has appeared or will appear in the California Law Review, Georgetown Law Journal, Harvard Law Review, Northwestern University Law Review, Stanford Law Review, Virginia Law Review, Yale Law Journal, and the Journal of Legal Education, among many others. Her first book, "Identity Capitalists," was published by Stanford University Press in 2021.
Professor Leong is the recipient of numerous awards and honors. She received the University-wide Distinguished Scholar Award for the 2017-2018 academic year, which recognizes "unusually significant and meritorious achievement in professional scholarship, as evidenced by publications and their enhancing effect on classroom teaching." Her research was selected for presentation at the 2016 Yale/Stanford/Harvard Junior Faculty Forum held at Yale Law School in New Haven, Connecticut. She was also the 2015 recipient of the Conference of Asian Pacific American Law Faculty 2015 Eric K. Yamamoto Award for excellence in scholarship and teaching.
Professor Leong has been a visitor at the UCLA School of Law, the Washington University School of Law, and the University of Iowa School of Law.
Degree(s)
JD, Stanford Law School, 2006
BA, English, Northwestern University, 2001
BMus, Northwestern University, 2001
Featured Publications
Identity Capitalists: The Powerful Insiders Who Exploit Diversity to Maintain Inequality, STANFORD UNIVERSITY PRESS (2021).
The New Public Accommodations: Race Discrimination in the Platform Economy, co-authored with Aaron Belzer, 105 GEORGETOWN LAW JOURNAL 1271 (2017).
Negative Identity, 88 SOUTHERN CALIFORNIA LAW REVIEW 1357 (2016).
Identity Entrepreneurs, 104 CALIFORNIA LAW REVIEW 1333 (2016).
Communication in Cyberspace, co-authored with Joanne Morando , 94 NORTH CAROLINA LAW REVIEW 105 (2015).
Improving Rights, 100 VIRGINIA LAW REVIEW 377 (2014).
Consent Forms and Consent Formalism, 2013 WISCONSIN LAW REVIEW 751 (2013) (with Kira Suyeishi).
"So Closely Intertwined": Labor and Racial Solidarity, co-authored with Charlotte Garden, 81 GEORGE WASHINGTON LAW REVIEW 1135 (2013).
Racial Capitalism, 126 HARVARD LAW REVIEW 2151 (2013).
Gideon's Law Protective Function, 122 YALE LAW JOURNAL 2460 (2013) (symposium contribution).
Making Rights, 91 BOSTON UNIVERSITY LAW REVIEW 405 (2012).
The Open Road and the Traffic Stop, 64 FLORIDA LAW REVIEW 305 (2012).
Civilizing Batson, 97 IOWA LAW REVIEW 1561 (symposium contribution) (2012).
Is Marriage for Rich People? A Book Review of Ralph Richard Banks' IS MARRIAGE FOR WHITE PEOPLE?, 44 CONNECTICUT LAW REVIEW 1311 (2012).
Rethinking the Order of Battle in Constitutional Torts: A Reply to John Jeffries (colloquy essay), 105 NORTHWESTERN UNIVERSITY LAW REVIEW 969 (2011).
The Persistent Gender Disparity in Student Note Publication, co-authored with Jennifer Mullins, 23 YALE JOURNAL OF LAW AND FEMINISM 385 (2011) (coauthored with Jennifer Mullins).
Judicial Erasure of Mixed-Race Discrimination, 59 AMERICAN UNIVERSITY LAW REVIEW 469 (2010).
The Saucier Qualified Immunity Experiment: An Empirical Analysis, 36 PEPPERDINE LAW REVIEW 667 (2009).
A Noteworthy Absence, 59 JOURNAL OF LEGAL EDUCATION 279 (2009).
Note, Attorney-Client Privilege in the Public Sector: A Survey of Government Attorneys, 20 GEORGETOWN JOURNAL OF LEGAL ETHICS 163 (2007).
Multiracial Identity and Affirmative Action, 12 UCLA ASIAN PACIFIC AMERICAN LAW JOURNAL 1 (2007).
Note, Beyond Breimhorst: Appropriate Accommodation of Students with Learning Disabilities on the SAT, 57 STANFORD LAW REVIEW 2135 (2005).