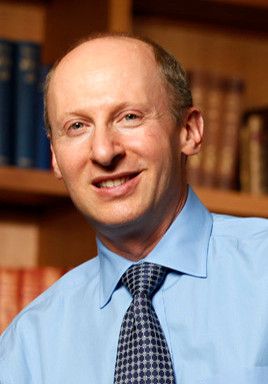 Martin Katz
Professor and Former Dean
University Chief Innovation Officer and Senior Advisor for Academic Innovation and Design; Executive DirectorProject X-ITE
Faculty
Constitutional Rights & Remedies Program
Workplace Law Program
303-871-6301 (Office)
Office 415C, Frank H. Ricketson Law Bldg., 2255 East Evans Ave. Denver, CO 80208
Specialization(s)
Constitutional Law, Employment and Labor Law, Workplace Law
Professional Biography
Marty Katz is a nationally recognized leader in legal education and a nationally recognized scholar in the fields of constitutional law and employment law. 
He currently serves as the Chief Innovation Officer and Senior Advisor for Academic Innovation and Design for the University of Denver, catalyzing cross-disciplinary education and community engagement.  Prior to that, he served as Dean at the University of Denver, Sturm College of Law, where he is also a Professor of Law.
As Dean for 7 years, he led Denver Law in the development and implementation of a major strategic plan, which included initiatives in specialization and experiential learning. As a result, Denver Law became a national leader in experiential education, with offerings such as its path-breaking Experiential Advantage CurriculumTM, which permits students to spend a full year of their legal education doing apprentice-based, experiential learning with real or simulated clients. At the same time, Denver Law's faculty doubled its scholarly productivity. Under Dean Katz's leadership, Denver Law moved up 21 places in US News' law school rankings, had five specialty programs ranked in the Top 15 by US News, and received recognition as one of America's 20 Most Innovative Law Schools.
Professor Katz is a founding board member of Educating Tomorrow's Lawyers, a national consortium of law schools that serve as leaders in the experiential education movement. He also serves as a board member for the Institute for the Advancement of the American Legal System.   
He has published extensively on the future of legal education, as well as in the fields of constitutional law and employment law.  His work on legal education appears in the new Building on Best Practices book, in peer-reviewed journals such as The Journal of Legal Education and Journal of Experiential Education, and in the Emory Law Journal.  His work on antidiscrimination law has appeared in the Georgetown Law Journal, the Notre Dame Law Review, the Indiana Law Journal, the Hastings Law Journal, and the Yale Law Journal.  His work on separation of powers has appeared in Constitutional Commentary, a peer-reviewed journal.  He has lectured extensively on these topics and has made numerous media appearances in both local and national outlets.
The National Jurist selected him as #4 on their 2014 "Most Influential People in Legal Education" list. He has been ranked in the Top 10 on that list for the last three years. 
Prior to teaching full time, Professor Katz was a partner in the employment law group at Davis, Graham & Stubbs in Denver, Colorado and a law clerk to the Honorable David M. Ebel of the U.S. Court of Appeals. In his spare time, Professor Katz flies search and rescue missions for the Civil Air Patrol.
Degree(s)
JD, Yale Law School, 1991
BA, Economics, Harvard College, 1987
Licensure / Accreditations
U.S. Supreme Court, Admitted to Practice Law
U.S. Court of Appeals, Eighth Circuit, Admitted to Practice Law
State of Colorado, Admitted to Practice Law
U.S District Court: District of Colorado, Admitted to Practice Law
U.S. Court of Appeals, Tenth Circuit, Admitted to Practice Law