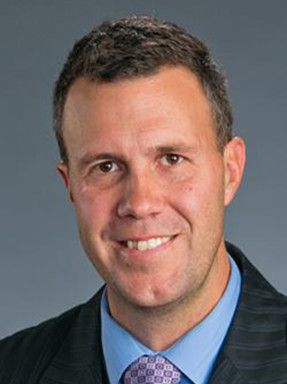 Justin Marceau
Professor
Brooks Institute Faculty Research Scholar of Animal Law and Policy
303-871-6449 (Office)
Office 330H, Frank H. Ricketson Law Bldg., 2255 E. Evans Ave. Denver, CO 80208
Specialization(s)
Constitutional Law, Criminal Law and Procedure, Environmental and Natural Resources Law
Professional Biography
Justin F. Marceau is Professor of Law and the Brooks Institute Faculty Research Scholar of Animal Law and Policy. He serves as the reporter for the pattern criminal jury instruction committee of the U.S. Court of Appeals for the Tenth Circuit, and as an inaugural member of the Governor's Council for Animal Protection (GCAP) formed by a proclamation of the Governor of Colorado, and is a Fellow of the Oxford Centre for Animal Ethics. He is the recipient of numerous awards, including the Justice for Animals Award and the Colorado Criminal Defense Bar's Gideon Award.  He was a visiting Professor at Harvard Law School for the Spring 2020 semester.
Prior to coming to DU, Marceau was an assistant federal public defender specializing in capital habeas and a law clerk for the Ninth Circuit Court of Appeals. Before law school, he spent a year living and working in Cairo, Egypt.
Marceau's research focuses on criminal law and constitutional law, particularly as those areas intersect with social change. He specifically writes in the areas of Habeas Corpus, Constitutional Law, and Animal Law. His current research is at the intersection of animal law and criminal law.
His work has appeared in some of the leading academic publications, including the Cambridge University Press, the Yale Law Review, and the Columbia Law Review. He has lectured on his research in the U.S. and in Europe, has been retained as an expert witness in criminal and civil cases, and received grants and awards for his research from a variety of organizations. He has also maintained a law practice while teaching at DU, representing indigent persons, persons sentenced to death, and a wide range of public interest non-profits. He also frequently authors or contributes to amicus briefs.
Marceau received a JD from Harvard Law School and a BA from Boston College. He enjoys running, wildlife viewing, and watching the Big Lebowski.
Degree(s)
JD, cum laude, Harvard Law
BA, summa cum laude, 2000, Boston College (Philosophy)
Licensure / Accreditations
California Bar
Colorado Bar
Featured Publications
Is Guilt Dispositive? Federal Habeas after Martinez, 55 William & Mary Law Review 2071 (2014).
Killing for your Dog, 83 Geo. Wash. L. Rev. 943 (2015).
High Value Lies, Ugly Truths and the First Amendment, co-authored with Alan Chen, 69 Vand. L. Rev. 1435 (2015).
Free Speech and Democracy in the Video Age, co-authored with Alan Chen, 116 Colum. L. Rev. 991 (2016).
How the Animal Welfare Act Harms Animals, 69 Hastings Law Journal 925 (2018).
Whom the State Kills, co-authored with Scott Phillips, Harvard Civil Rights – Civil Liberties Law Review (Forthcoming).
Books
BEYOND CAGES, Cambridge University Press, 2019.
THE DEATH PENALTY IN A NUTSHELL, FIFTH EDITION (Thomson/West Publishing 2016) (with Victor Streib and Sam Kamin).
CASES AND MATERIALS ON THE DEATH PENALTY, FOURTH EDITION (Thomson/West Publishing 2016) (with Nina Rivkind, Steven Shatz, and Sam Kamin).
FEDERAL HABEAS CORPUS: CASES AND MATERIALS, 2d. ed. (Carolina Academic Press 2011) (with Andrea Lyon, Emily Hughes, and Mary Prosser).