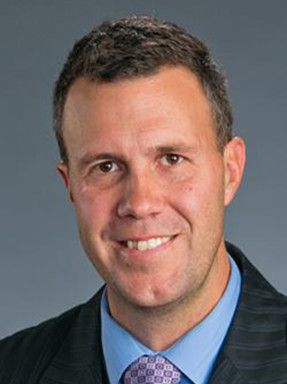 Justin Marceau
Professor
Brooks Institute Faculty Research Scholar of Animal Law and Policy
303-871-6449 (Office)
Office 330H, Frank H. Ricketson Law Bldg., 2255 E. Evans Ave. Denver, CO 80208
Specialization(s)
Constitutional Law, Criminal Law and Procedure, Environmental and Natural Resources Law
Professional Biography
Professor Marceau is a Professor of Law, the Brooks Institute Faculty Research Scholar of Animal Law and Policy, and an affiliated faculty member with the Institute for Human Animal Connections at the Graduate School of Social Work.
Professor Marceau serves as the reporter for the pattern criminal jury instruction committee of the U.S. Court of Appeals for the Tenth Circuit, as an inaugural member of the Governor's Council for Animal Protection (GCAP) formed by a proclamation of the Governor of Colorado, and he is a Fellow of the Oxford Centre for Animal Ethics. He is the recipient of numerous awards, including the Justice for Animals Award and the Colorado Criminal Defense Bar's Gideon Award.  He is a member of the American Law Institute, and he was a visiting professor at Harvard Law School for the Spring 2020 semester.
Prior to coming to DU, Marceau was an assistant federal public defender specializing in capital habeas and a law clerk for the Ninth Circuit Court of Appeals. Before law school, he spent a year living and working in Cairo, Egypt.  
Professor Marceau is the author of more than 40 law review articles and essays, and two textbooks.  His first book, Beyond Cages was published by Cambridge University Press in 2019.  He is currently working on two additional books, a monograph examining the socio-legal history of undercover investigations (co-authored with Alan Chen), and an edited volume on animal law and social justice issues (with Lori Gruen).  Marceau's research focuses on criminal law, animal law, and constitutional law, particularly as those areas intersect with social change. His most recent article on the death penalty (co-authored with Scott Phillips) was covered by Adam Liptak of the New York Times, and his prior death penalty research (co-authored with Sam Kamin) was cited in a dissent by Justice Breyer, in a state supreme court decision striking down the death penalty, and invoked by the governor of Colorado as a justification for staying an execution.
Marceau has lectured on his research in the U.S. and in Europe, has been retained as an expert witness in criminal and civil cases, and received grants and awards for his research from a variety of organizations. He is a member of the Colorado and California bars, and has maintained a law practice while teaching at DU.  Marceau has recently represented indigent persons, persons sentenced to death, and a wide range of public interest non-profits. He also frequently authors or contributes to amicus briefs, most often on issues relating to animal law or habeas corpus.
Marceau received a JD from Harvard Law School and a BA from Boston College.  
Degree(s)
JD, cum laude, Harvard Law
BA, summa cum laude, 2000, Boston College (Philosophy)
Licensure / Accreditations
California Bar
Colorado Bar
Featured Publications
Palliative Animal Law, Harvard Law Review Forum (forthcoming 2021).

Whom the State Kills

, Harvard Civil Rights-Civil Liberties Law Review (co-authored with Scott Phillips) (Forthcoming 2020).
How the Animal Welfare Act Harms Animals, 69 Hastings Law Journal 925 (2018).
Exonerating the Innocent: Habeas for Nonhuman Animals, co-authored with Steve Wise, Book Chapter, Cambridge University Press. (2018).
The Truth Hurts: A Response to George Brauchler and Rich Orman, co-authored with Sam Kamin, 94 Denver University Law Review 363 (2017).
Free Speech and Democracy in the Video Age, co-authored with Alan Chen, 116 Colum. L. Rev. 991 (2016).
High Value Lies, Ugly Truths and the First Amendment, co-authored with Alan Chen, 69 Vand. L. Rev. 1435 (2015).
Waking the Furman Giant, co-authored with Sam Kamin, 48 U.C. Davis L. Rev. 981 (2015).
Brief of Habeas Corpus Scholars and Professors as Amici Curiae Supporting Petitioner Appellee Ernest Dewayne Jones and Supporting Affirmation (March 29, 2015).
Remember Not to Forget Furman: A Response to Professor Smith, co-authored with Sam Kamin, 100 Iowa L. Rev. Bull. 117 (2015).
Killing for your Dog, 83 Geo. Wash. L. Rev. 943 (2015).
Is Guilt Dispositive? Federal Habeas after Martinez, 55 William & Mary Law Review 2071 (2014).
Double Reasonableness and the Fourth Amendment, co-authored with Sam Kamin, 68 University of Miami Law Review 3 (2014).

Death Eligibility in Colorado: Many are Eligible Few are Chosen, 84 Colorado Law Review 1069 (co-authored with Sam Kamin & Wanda Foglia) (2013).

Gideon's Shadow, 122 Yale L. J. 2482 (2013).
Many are Eligible Few are Chosen: An Empirical Study of Colorado's Death Penalty, co-authored with S. Kamin & W. Foglia, 84 Col. L. Rev. 1069 (2013).
The Cost of Colorado's Death Penalty, co-authored with Hollis A. Whitson (2013).
Taking Voluntariness Seriously, co-authored with Ian Farrell, 54 Boston College L. Rev.1545 (2013).
ADJUDICATIVE CRIMINAL PROCEDURE (co-author) West, expected Fall (2013).
Plurality Decisions: Acoustic Separation & Upward Flowing Precedent, 45 Conn. L. Rev. 933 (2013).
Vicarious Aggravators, co-authored with S. Kamin, 65 Fla. L. Rev. 769 (2013).
Arizona's Ring Cycle, 44 Ariz. St. L.J. 1061 (2012).
Colorado's Constitutional Conundrum, 89 Denv. U. L.R. 327 (2012).
Remedying Pretrial Ineffective Assistance, Tex. Tech. L. Rev. (2012).
Challenging the Habeas Process Rather than the Result, 69 Wash. & Lee L. Rev. 85 (2012).
Embracing a New Era of Ineffective Assistance of Counsel, 14 U. Penn. J. Const. L 1161 (2012).
The Freezing of the Fourth Amendment, SEARCH & SEIZURE LAW REPORT (2012).
The Fourth Amendment at a Three-Way Stop, 62 Ala. L. Rev. 687 (2011).
The Facts About Ring v. Arizona, and the Jury's Role in Capital Sentencing, co-authored with Sam Kamin, 13 U. Penn. J. Const. L 529 (2011).
Don't Forget Due Process: The Path Not (Yet) Taken in § 2254 Litigation, 62 Hastings L.J. 1 (2010).
Lifting the Haze of Baze: Lethal Injection, the Eighth Amendment, and Plurality Opinions, 41 Ariz. St. L.J. 159 (2009).
Un-Incorporating the Bill of Rights: The Tension Between the Fourteenth Amendment and the Federalism Concerns That Underlie Modern Criminal Procedure Reforms, J. Crim. Law & Criminology (2008).
Deference and Doubt: The Interaction of AEDPA §§ 2254(d)(2) & (e)(1), 82 Tul. L. Rev. 385 (2007).
Certiorari Grants in 2254 Cases, An Empirical Study ().
Books
BEYOND CAGES, Cambridge University Press, 2019.
THE DEATH PENALTY IN A NUTSHELL, FIFTH EDITION (with Victor Streib and Sam Kamin) (Thomson/West Publishing 2016).
CASES AND MATERIALS ON THE DEATH PENALTY, FOURTH EDITION (with Nina Rivkind, Steven Shatz, and Sam Kamin) (Thomson/West Publishing 2016).
FEDERAL HABEAS CORPUS: CASES AND MATERIALS, 2d. ed. (with Andrea Lyon, Emily Hughes, and Mary Prosser) (Carolina Academic Press 2011).