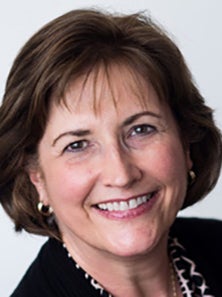 Gayle Keahey
Director of External Relations
Office of Career Development & Opportunities
Professional Biography
Expertise:
Gayle Keahey brings over 13 years of private sector law practice with two large firms and over 14 years of combined law and MBA career services experience working with thousands of students, alumni and employers across multiple employment sectors in both private and public sector. As Director of External Relations, Gayle focuses on strategic initiatives, building relationships with employers and attorneys in both private and public sectors, and in connecting students to opportunities and careers with law firms, corporations, government and public interest, consulting and accounting firms, financial services companies, start-ups, business entities, JD Advantage, and judicial opportunities. Gayle leads our On-Campus Interview Programs. She also collaborates with our team, Legal Externship Office, Office of Diversity Equity and Inclusion, and others at the law school on employment opportunities and employer diversity initiatives.   
Background:
During law school, Gayle was a Legal Research & Writing Instructor for 1L students, competed nationally as a member of the National Trial Advocacy Team, and was selected to the Order of Barristers.  Gayle practiced civil litigation in Texas for 13 years, as an Associate and Participating Associate with Fulbright & Jaworski (now Norton Rose Fulbright) in Houston and as an Associate and then Partner at Vial, Hamilton, Koch & Knox in Dallas.  Before joining the CDO initially in 2007, Gayle also served as Director of Programs and Children's & Family Ministries for a large church in Texas where she spearheaded numerous events, programs, teams, and volunteers.  
From 2007-2014, Gayle served as Associate Director and Career Consultant at the Sturm College of Law's Office of Career Development & Opportunities, where she advised students and alumni on a variety of career paths; managed the On-Campus Interview process and programs; served on our Judicial Clerkship Team; organized hundreds of career panels, programs and events; initiated a new student development program; and developed ongoing relationships with many legal and business employers to connect them with our students.  
Prior to rejoining the CDO in September 2017 as Assistant Director for Private Sector and now as Director of External Relations, Gayle served for three years as Career & Talent Development Consultant and Lecturer for the McCombs School of Business MBA Career Management Team at the University of Texas at Austin.  At UT she advised and coached full-time MBA students, with emphasis in the areas of Finance (Investment Banking, Investment Management, Corporate Finance), Healthcare, Real Estate, Energy, Private Equity, and Venture Capital; taught a strategic career planning course for first-year MBAs; conducted employer outreach and led student treks; and managed a large peer advisor program.
Degree(s)
J.D. University of Oklahoma College of Law, with honors
B.A. University of Denver, Phi Beta Kappa