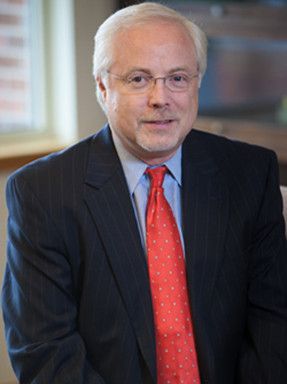 Don Smith
Associate Professor of the Practice
303-871-6052 (Office)
Office 472B, Frank H. Ricketson Law Bldg., 2255 East Evans Ave. Denver, CO 80208
Specialization(s)
Environmental and Natural Resources Law
Professional Biography
Don C. Smith is the former Director of the Environmental and Natural Resources Law JD and Graduate Programs at the University of Denver Sturm College of Law. He specializes in environmental law, with particular emphasis on environmental law and policy of the European Union.
Mr. Smith formerly worked as a water policy advisor for Kansas Gov. John W. Carlin. After leaving Gov. Carlin's office he served as the governor's appointee to the Kansas Water Commission.
He practiced natural resources law before joining the legal publishing arm of McGraw-Hill, where he was an associate publisher. He has also served as a publisher for an Anglo-Dutch publishing company, Reed-Elsevier, where he was responsible for a series of publications (e.g., "The Air Pollution Consultant" and "The Hazardous Waste Consultant") about U.S. environmental regulations. He has also had extensive experience working on publications involving European Union environmental and energy policy.
He is a member of the American Bar Association, the Association of International Petroleum Negotiators, the Colorado Bar Association, the International Bar Association (IBA), and the Rocky Mountain Mineral Law Foundation.
He serves as editor-in-editor of the Journal of Energy and Natural Resources Law, a peer-reviewed publication affiliated with the Energy, Environment, Natural Resources and Infrastructure Law Section of the IBA. He formerly served on the editorial advisory board for the Manual of European Environmental Policy, published by the Institute of European Environmental Policy in London.
Mr. Smith and Judge David Edward, who served on the Court of Justice of the European Union from 1992-2004, have collaborated on a "first of its kind" web-based oral history involving the life and career of Judge Edward. The oral history includes nearly 15 hours of streaming video and audio as well as the full-text of nearly 100 articles written by Judge Edward, who is widely recognized as one of the most influential judges ever to sit on the Court of Justice.
To commemorate the 60th anniversary of the April 1951 signing of the Treaty of Paris, which established the European Coal and Steel Community, he produced a documentary Jean Monnet: Father of Europe. The documentary features the life and career of Mr. Monnet, whose ideas established the underpinnings of today's European Union. The documentary was filmed in Europe.
Mr. Smith began teaching at the Sturm College of Law in the spring of 2002.
Additional Information:
Streaming Videos 
Judge David Edward Oral History 
Jean Monnet Father of Europe Documentary 
Degree(s)
LLM, European Union Law, University of Leicester Faculty of Law, 2001
JD, Washburn University School of Law, 1979
BS, Journalism and Mass Communications, University of Kansas, 1976
Licensure / Accreditations
License to practice law, Kansas
Featured Publications
Unconventional Gas Development 2.0: Reducing the 'Environmental Footprint' Through New Technologies, Innovation in Energy Law and Technology: Dynamic Solutions for Energy Transitions (Donald Zillman, Martha Rogenkamp, Leroy Paddock, and Lee Godden editors), Oxford University Press, 2018, pp 224-243.
Social License to Operate: Hydraulic Fracturing-Related Challenges Facing the Oil & Gas Industry, co-authored with Jessica Marie Richards , 1(2) Oil and Gas, Natural Resources, and Energy Journal 81 (2015).
Energy and the Environment: An International Perspective (chapter) in International Law & Policy for the 21st Century 2nd Ed. (V. Nanda and George "Rock" Pring, editors) 2011.
The Miraculous Dawn of the European Union, 60 Years Ago Today, Forbes.com, April 18, 2011.
Políticas de energía y cambio climático de los Estados Unidos al inicio de la administración Obama: Legislación, regulación o ambas, " ("Energy and Climate Change Policies in the United States at the beginning of the Obama Administration: Legislation, Regulation, or Both) 19 Revista de Derecho Ambiental 257 (2009).