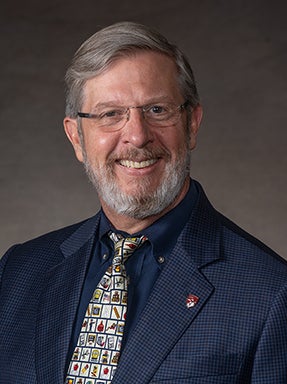 David Thomson
Professor of the Practice of Law
John C. Dwan Professor for Online Learning
Office 415G, Frank H. Ricketson Law Bldg., 2255 East Evans Ave. Denver, CO 80210
Specialization(s)
Administrative Law, Discovery Practicum, Lawyering Process
Professional Biography
David joined the Sturm College of Law as a member of the faculty in 2003, but he had taught two courses over six years at DU Law as an adjunct professor in the 1990s, and already had extensive experience as a teacher before that. He practiced law for 20 years, starting at Patterson, Belknap, Webb & Tyler in New York City. After several years in New York, he moved to the Environmental Enforcement Section of the Land & Natural Resources Division at the U.S. Department of Justice in Washington, where he litigated pollution cases in federal courts all over the country for the EPA. David moved to Denver in 1990 to join the firm of Rothgerber, Johnson & Lyons, where he practiced environmental and construction litigation. Later, he joined a startup boutique litigation firm in lower downtown Denver. While there he litigated a variety of cases, including employment, construction, and Native American rights matters. For two years, he represented the Northern Arapahoe tribe in a large tribal trust fund case against the United States.
The first time David taught the legal writing course was at Cardozo Law School in New York over 25 years ago. More recently, he taught the course as a member of the adjunct faculty at DU Law between 1991 and 1997. During that time, he also taught a course in pretrial litigation. Since 2003, David has been a member of the Lawyering Process faculty at DU, where he has taught LP, an upper-level course in the law of Civil Discovery, and occasionally Administrative Law.
David is well known for his expertise in using technology in teaching, and has presented widely across the country on this topic over the last few years. He is the author of Law School 2.0: Legal Education for a Digital Age(LexisNexis/Matthew Bender 2009). He is also a member of the LWI and ALWD, and in 2010 he was elected to the Board of the LWI. In 2007, David was invited to join the LexisNexis Law School Advisory Board, and more recently served as a member of the LexisNexis Publications Advisory Board. In connection with his work on those two boards, he consulted with Lexis about the future of law school casebooks over several years. He is series editor of the Skills & Values Series of hybrid law school textbooks, published by Carolina Academic Press. He has published two books in that series: Skills & Values: Discovery Practice (3rd Edition, Carolina Academic Press, 2017), and Skills & Values: Lawyering Process – Legal Writing and Advocacy (2nd Edition, Carolina Academic Press, 2017).
David is also sought out internationally as an expert on law teaching. In the fall of 2008, he was the keynote speaker for two days at a conference at Peking University Law School for Deans and Associate Deans of law schools in China. More recently, he has been working with law professors at Moscow State University on teaching and assessment, having visited with them in Russia several times since 2014, and having hosted them in Denver in March of 2015 and September of 2016. In addition, he led a workshop for Moscow-based law professors on Law School Assessment Methods in October of 2017. He has also worked with two professors at Université du Québec à Montréal on a book about Digital Transformations across business sectors, having presented at a conference on the same subject in Montreal in October of 2014. In 2017, he gave invited presentations at international legal education conferences in Tokyo, Japan, Prague, Czech Republic, and Moscow, Russia.
David served as Director of the Lawyering Process Program at the Sturm College of Law from 2008 to 2013. From 2013-2015 he was Chair of Experiential Advantage for the law school. In 2015, he was appointed the John C. Dwan Professor for Online Learning. David was the recipient of the University of Denver's Distinguished Teaching Award in 2012. He lives in Denver with his wife Kathy, and two daughters.
Degree(s)
JD, Vanderbilt University
BA, Urban Studies, History, Columbia University
Licensure / Accreditations
Member of the Colorado Bar
Member of the New Jersey Bar
Member of the New York Bar
Featured Publications
What We Do: The Life and Work of The Legal Writing Professor

, 50:2 J. Law & Educ. 170 (2021).

Looking Back: A Case Study of Career Interest and Experiential Learning in Law School, co-authored with Stephen Daniels (2021).
If You Build it, They Will Come: What Students Say About Experiential Learning, co-authored with Stephen Daniels (2017).
'Teaching' Formation of Professional Identity, 27 Regent U. L. Rev. 303 (2015).
Erasing Boundaries: Inter‐School Collaboration and Its Pedagogical Opportunities, co-authored with Ian Gallacher, Amy Stein and Robin Boyle, newsletter of the Association of American Law Schools Section on Legal Writing, Reasoning and Research (June 24, 2014).
Defining Experiential Legal Education, 1 J. Experiential Learning 1 (2014-15).
When the ABA Comes Calling, Let's Speak the Same Language of Assessment, 23 Perspectives: Teaching Legal Research and Writing 68 (2014).
Using Student Evaluation Data to Examine and Improve Your Program, 21 Perspectives 115 (spring 2013).
Skills & Values: Lawyering Process—Legal Writing and Advocacy, LexisNexis/Matthew Bender (June 20, 2013).
Outcomes & Assessment: A Golden Opportunity for LRW Professors, 24 Second Draft 4 (January 1, 2011).
New Ways to Teach Drafting and Drafting Ethics, co-authored with Susan Duncan, Lisa Penland, Karen Sneddon and Susan Chesler, Tennessee Journal of Business Law, Vol. 12, No. 187, proceedings from the Conference on Transactional Education: What Next?, Emory Law School's Center for Transactional Law and Practice, June 4-5, 2010 (May 31, 2011).
How Legal Writing Faculty Can Contribute to Their Law School's Assessment Plan, Association of American Law Schools (AALS) Section Newsletter, the newsletter of the Legal Writing, Reasoning and Research Section of the AALS (August 19, 2011).
Skills & Values: Discovery Practice (LexisNexis/Matthew Bender, October 2010).
Using Wikis in Administrative Law to Increase Student Engagement (reprint) 35 Administrative and Regulatory News 3 (ABA Spring, 2010).
Law School 2.0: Legal Education for a Digital Age (LexisNexis/Matthew Bender, October 2009).