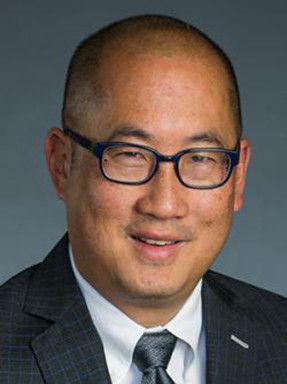 303-871-6110 (Office)
Offfice 407B, Frank H. Ricketson Law Bldg., 2255 East Evans Ave. Denver, CO 80208
Specialization(s)
Contracts, Intellectual Property, Patent Law, Privacy Law
Professional Biography
Bernard Chao is a professor of law, director of the law school's intellectual property certificate program, co-director of its Empirical Justice Institute, and chair of the law school's Hughes Committee, which helps faculty engage in empirical research.   Professor Chao works at the interface of law and technology. As a teacher, his classes involve both live and remote asynchronous components engaging students with videos, role-playing and frequent assessments.  As a researcher, Professor Chao has regularly written about patent issues important to the technology sector. His patent writings have been recognized with a Samsung-Stanford Patent Prize and included in West/Thomson's annual Intellectual Property Law and Patent Law Reviews. Professor Chao also regularly conducts experiments on cognitive biases in legal decision-making, particularly in the context of civil juries.  His studies have looked at issues in a number of different substantive areas including: tort damages, patent law, the 4thAmendment, evidentiary rules, and jury instructions.  Professor Chao's papers have appeared in a number of leading publications including the California Law Review, Boston College Law Review and Northwestern University Law Review.  Working with different groups like the Harvard Cyberlaw Clinic and Electronic Frontier Foundation, Professor Chao has also authored several amicus briefs to the U.S. Supreme Court.
Prior to joining the University of Denver, Professor Chao practiced law in Silicon Valley for almost twenty years in a variety of different roles.  At Wilson, Sonsini and Pennie & Edmonds, Professor Chao litigated high stakes patent cases.  At Covad Communications, he served as Vice President of Legal Strategy as the company grew from a small broadband startup to a public company. Later Professor Chao co-founded his own boutique firm, Chao Hadidi Stark & Barker LLP.  Professor Chao has also had the privilege of advising federal judges as a court-appointed Special Master, most notably, in the largest patent multidistrict litigation in U.S. history, In Re Katz Interactive Call Processing Patent Litigation.  He continues to work with practicing attorneys around the country conducting experiments on the effect of different tactics on juries.  He also currently serves as an Academic Advisor for the NYU Civil Jury Project.
Degree(s)
JD, Duke University School of Law

BS, Electrical Engineering Purdue University
Licensure / Accreditations
Registered with the Patent and Trademark Office
Active Member of California Bar
Featured Publications
Privacy Losses as Wrongful Gains

, 106 Iowa Law Review ___ (forthcoming 2021).

Saliency, Anchors and Frames: A Multicomponent Damages Experiment, 26 Michigan Technology Law Review, (co-authored with Roderick O'Dorisio) (2019).
Lost Profits in a Multicomponent World, 59 Boston College Law Review 1321 (2018).
Why Courts Fail to Protect Privacy: Race, Age, Bias and Technology, 106 California Law Review 263 (2018) (co-authored with Ian Farrell, Catherine Durso and Christopher Robertson).
Time is Money: An Empirical Assessment of Non-Economic Damages Arguments, 95 Washington University Law Review 1 (2017) (co-authored with John Campbell and Christopher Robertson).