Sturm College of Law Incoming Class Partners with Nonprofits During Orientation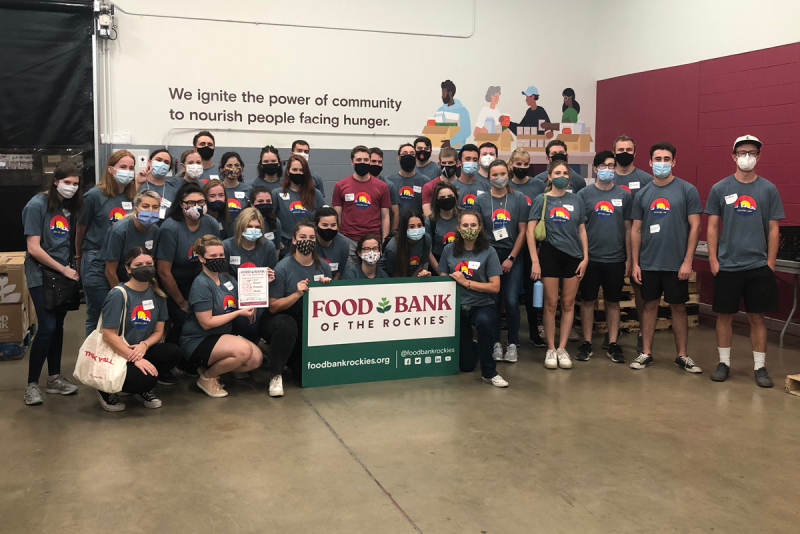 As part of JD orientation for full-time students at the University of Denver Sturm College of Law, more than 200 incoming law students spent the morning on August 11, 2021, engaging in the 2021 Day of Service providing community service and law related pro bono work. Some students worked in person, while many others conducted their projects over Zoom. Ultimately, Denver Law partnered with more than 20 nonprofit and government agencies to host the service activities.

"We were excited to be able to continue this program despite the many challenges that COVID19 creates to coordinate," shared Prof. Alexi Freeman, associate dean of diversity, equity and inclusion and director of externships and social justice initiatives. "During this intense time, the need to support access to justice has only increased. We are grateful to our partners for their creativity and willingness to identify projects for our students. They now enter Denver Law with a bit more of an idea of how lawyers can contribute to crises and communities in need."

Service projects ranged across subject matters. A sampling of the projects included:
Gathering research for Elephant Circle around the recent birth equity legislation passed in Colorado.

Organizing supplies at the Food Bank of the Rockies, resulting in 13,510 meals to the Denver community.

At Project C.U.R.E.,

Sorting and processing donated medical products with Project C.U.R.E. to assist children, families, individuals and communities to over 130 countries.

Researching

violence against members of the LGBTQ+ community for the Rocky Mountain Immigrant Advocacy Network.

Providing feedback on Safe2Tell, a violence intervention and prevention program, supported by the Colorado Attorney General's Office.

Identifying resources for various community development agreements in partnership with Sustainable Development Strategies Group.

Cleaning up the area around Bluff Lake Nature Center.

Conducting research on redistricting commissions for Common Cause.

Helping with outreach and preparation for a youth clinic run by Rocky Mountain Children's Law Center.
In addition to supporting individuals and communities, the morning of service allowed students to collaborate and get to know each other in the midst of a busy Orientation week. The Sturm College of Law plans to continue the service project each year and hopes to incorporate more opportunities throughout the year as well.