The Law Firm Challenge seeks to strengthen the connection between the University of Denver Sturm College of Law and our alumni practicing in law firms across the nation. 
Our goal is simple: to have 100% of graduates working in firms to make a gift to the Law School by June 30, 2021. The Law Firm Challenge is a friendly peer competition that encourages collective philanthropic support for the Law School which has an immediate impact on our students, faculty, and programs.
Annual giving by alumni helps ensure the continued excellence of the Denver Law experience and strengthens the community. Additionally, participation is an indication of alumni satisfaction and sends a message to the world about the quality of the Denver Law degree and alumni optimism about its future.
Law Firm Challenge Timeline
All gifts made from July 1, 2020 (the first day of the fiscal year) through the campaign's end on June 30, 2021 will count toward the Law Firm Challenge Campaign. 
February 5: Official campaign kickoff date
April 1: Campaign Update
May 20: OneDay4DU giving day
June 22: Only one week left to give

How to Make a Gift
Support the University of Denver Sturm College of Law and help your law firm reach 100% in the Law Firm Challenge.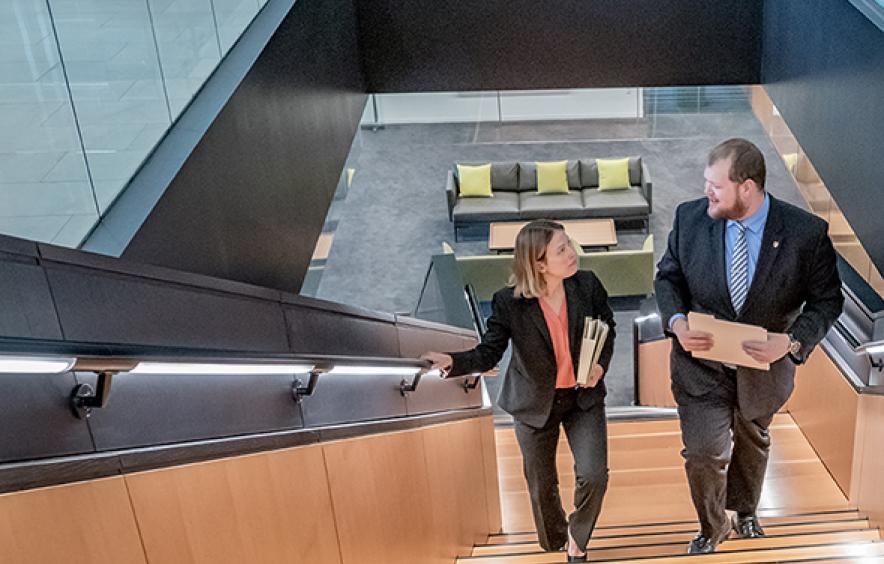 Your Impact
In our inaugural year of the Law Firm Challenge, your gifts will support students and programs of vital importance to the law school. Alumni participation rates help raise the national standing and reputation of Denver Law while creating scholarships, expanding skills-training programs and supporting career development services at the law school. The firm(s) with the highest participation rate will be recognized at annual Denver Law events and in a special report to all participating law firms. For more information on the Challenge, please contact Matt Campion, Director of Development at the Sturm College of Law, at matthew.campion@du.edu or 303-871-6123.