Congratulations to Wheeler Trigg O'Donnell for reaching 100% participation in the inaugural 2020-2021 Law Firm Challenge!
 
---
The University of Denver's Sturm College of Law enjoys a privileged and important position as the only law school in one of the nation's most dynamic legal markets. And, as alumni, you help to ensure the continued excellence of the DU law experience and future strength of our legal community.

As the costs of legal education have risen, including the costs of living and studying in Denver, we are now poised to write a new chapter in our proud institutional history. Our goal is simple but ambitious:  to make the transformative impact of a Denver Law degree accessible to a broader range of outstanding and deserving students.

With your help, we seek to become the nation's leader in recruiting students who have been historically underrepresented in the legal profession, including first-generation college students, students from underrepresented racial and ethnic groups, students from rural regions, veterans, and others who have confronted personal and economic adversity.

As a graduate of the Sturm College of Law working at a Denver-area law firm, you are in a unique position to support this bold initiative. The Law Firm Challenge encourages alumni working in Denver-area law firms to make a philanthropic contribution to the Sturm College of Law between July 1, 2021 and June 30, 2022.

Please join us in the ambitious effort by making a gift to the Law Student Opportunity Fund or another fund of your choice.
---
2020-2021 Participating Firms
We are grateful to the firms that participated in the inaugural Challenge and the alumni ambassadors at each firm who helped to promote it:
| | |
| --- | --- |
| Brownstein, Hyatt, Farber, & Shreck | Adam Agron, Shareholder; Justin Cohen, Shareholder |
| Burns, Figa, & Will | Scott Clark CEO/Shareholder; Ben Figa, Associate |
| Davis, Graham & Stubbs* | Edward Shaoul, Associate |
| Faegre Drinker Biddle & Reath | Heather Burgess Campbell, Associate |
| Hogan Lovells | Cory Wroblewski, Associate |
| Holland & Knight | Laura Nickerson, Associate |
| Holland & Hart | John Shepherd, Partner; Paige Coriden, Associate |
| Ireland Stapleton* | Russell Kemp, Partner |
| Otten Johnson | Kim Martin, Shareholder; Jim Johnson, Shareholder |
| Robinson Waters & O'Dorisio, P.C. | Juli Lapin, Of Counsel; Nick Thompson, Shareholder |
| Sherman & Howard | Lyle Wallace, Member; Madeleine Sheahan, Associate |
| Snell & Wilmer | Cody Bourke, Partner |
| Wheeler Trigg O'Donnell LLP* | Mike O'Donnell, Firm Chair; Drew Unthank, Partner |
*Congratulations to these firms with over 50% alumni participation.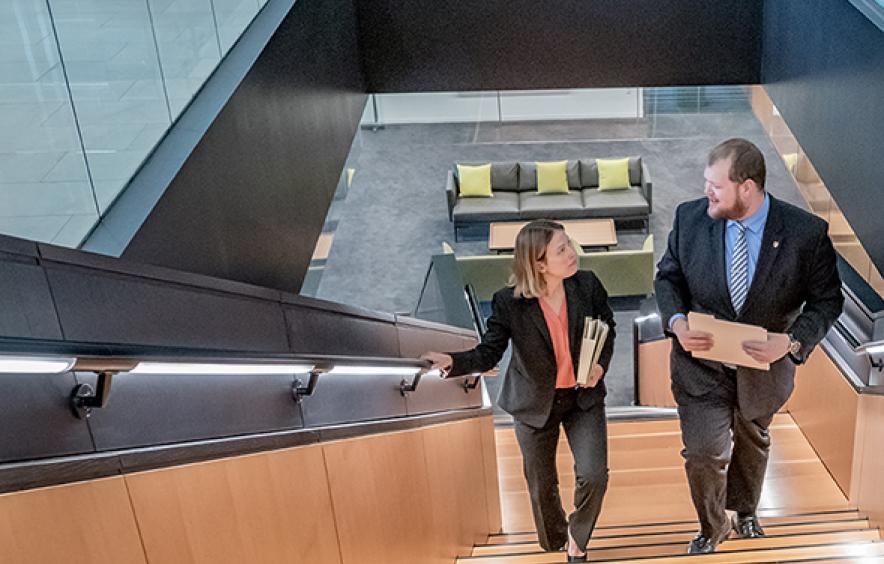 Benefits and Recognition
The firms with the highest overall alumni participation will be recognized publically by the Sturm College of Law.

Frequently Asked Questions

How to Make a Gift
Support the University of Denver Sturm College of Law and help your law firm reach 100% in the Law Firm Challenge.