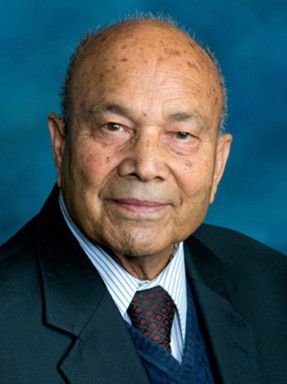 Ved Nanda
Adjunct Professor
Evans University Professor and Thompson G. Marsh Professor of Law
Specialization(s)
International Law
Professional Biography
Ved P. Nanda is a Distinguished University Professor and Thompson G. Marsh Professor of Law at the University of Denver, where he founded the International Legal Studies Program in 1972 and now directs the Ved Nanda Center for International and Comparative Law.  The Center was established in his honor by alumni and friends, who have also endowed a professorship in his name. He has received Honorary Doctorates of Law from Soka University, Tokyo, Japan, and Bundelkhand University, Jhansi, India, and has taught and lectured at several universities in the U.S. and abroad.  He is also an Honorary Professor of Law at the University of Delhi, India.
Professor Nanda holds many leadership positions in the global international law community, including the World Jurist Association, American Society of International Law, International Law Association, American Law Institute, and the American Bar Association's Human Rights Center and Section of International Law.  He has served as U.S. delegate to the World Federation of the United Nations Associations in Geneva and on the governing council of the United Nations Association of the USA.  He is an officer and board member in several international and national NGOs. He is the Chair of the Uberoi Foundation for Religious Studies.
He has received numerous national and international awards, has authored or co-authored 24 books and over 225 chapters and law review articles in international and comparative law, writes a column for the Denver Post, and is a regular commentator in both the electronic and print media. In March 2018, President Ram Nath Kovind presented Professor Nanda with the Padma Bhushan, one of the highest civilian awards given by the Government of India. And in April, the American Bar Association International Law Section conferred on him the Louis B. Sohn Award, for "distinguished, longstanding contributions to the field of public international law."
Degree(s)
BA, MA, 1952, Punjab University, India
LLB, 1955, LLM, 1958, Delhi University, India
LLM, 1962, Northwestern University
Graduate Fellow, Yale University
Featured Publications
Migrants and Refugees are Routinely Denied the Protection of International Human Rights: What Does the Future Hold?, 45 Den. J. Int'l L & Pol'y 303-332 (2017).
Compassion in the Four Dharmic Traditions: Hinduism, Buddhism, Jainism, and Sikhism, Prabhat Prakashan, New Delhi, 2016.
Our World to Make: Hinduism, Buddhism, and the Rise of Global Civil Society, co-authored with Daisaku Ikeda (Dialogue Path Press) (September 2015).
Litigation of International Disputes in US Courts, 2d ed., co-authored with David Pansius, two volumes, Thompson West, annual new releases since first publ. 1986, Fall 2016.
The Law of Transnational Business Transactions, 2d ed (editor with Ralph Lake), three volumes, Thompson West, annual new releases since first publ. 1981, 850 pages, Fall 2016.