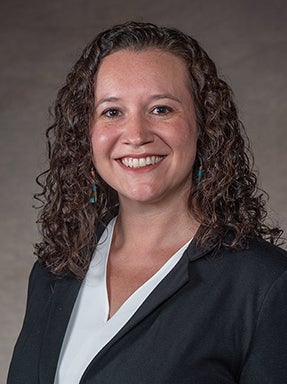 Tania N Valdez
Visiting Assistant Professor
Faculty
Clinical Programs
Immigration Law and Policy Clinic
Rocky Mountain Collective on Race, Place & Law
303-871-6140 (Office)
Frank H. Ricketson Law Bldg., 2255 East Evans Ave. Denver, CO 80208
Specialization(s)
Clinical Program, Immigration
Professional Biography
Tania N. Valdez is a Visiting Assistant Professor in the Immigration Law and Policy Clinic (ILPC), where she directs the ILPC and supervises law students appearing before the immigration agencies and federal courts. From 2019-2021, Professor Valdez served as the ILPC's Clinical Fellow. 
Professor Valdez teaches and writes about the relationship between administrative agencies and the federal courts, with a specific focus on differences in the procedural and substantive protections offered to noncitizens in each forum. Her scholarship has been selected for publication by the Notre Dame Law Review and the Washington University Law Review.

Professor Valdez began her legal career as a clinical instructor at Berkeley Law's East Bay Community Law Center, and then served as a staff attorney for the Ninth Circuit Court of Appeals, clerked for the Honorable Magistrate Judge Kristen L. Mix at the U.S. District Court for the District of Colorado, and litigated civil rights cases in federal and state courts as an attorney at Killmer, Lane & Newman, LLP.
Degree(s)
JD, UC Berkeley School of Law
BA (Sociology), Minor (Spanish), Certificates (Chicana/o Studies, Women's Studies), Colorado State University
Licensure / Accreditations
California
Colorado
U.S. District Court for the District of Colorado
Tenth Circuit Court of Appeals