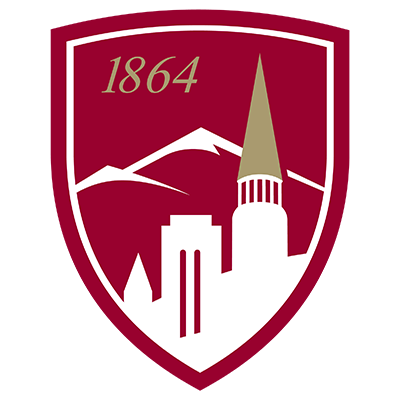 Sarah Plastino
Adjunct Faculty
Frank H. Ricketson Law Bldg., 2255 East Evans Ave. Denver, CO 80210
Professional Biography
Sarah Plastino is a Senior Staff Attorney in the Detention Program of the Rocky Mountain Immigrant Advocacy Network (RMIAN), in Westminster, Colorado. Her practice focuses on defense for indigent non-citizens detained in the custody of Immigration and Customs Enforcement (ICE) and in proceedings before the Aurora Immigration Court. Sarah represents clients in a wide range of matters, including removal, custody, credible and reasonable fear and appellate proceedings, as well as post-release services, and focuses on representation of persons who are found mentally incompetent. In addition, she engages in media, advocacy and stakeholder relations work.
Prior to RMIAN, Sarah was an Immigration Attorney in the New York Immigrant Family Unity Project (NYIFUP) at the Brooklyn Defender Services (BDS) in Brooklyn, New York. There, Sarah provided removal defense in the first-ever publicly-funded project in the U.S. assuring universal representation before an immigration court.
Sarah also spent three years as the Supervising Attorney of the New Jersey office of Kids in Need of Defense (KIND). There, she managed all aspects of KIND's work in New Jersey to provide legal representation to unaccompanied immigrant children, serving immigration and family law needs of 200 to 300 children at any given time. Her work included supervising staff, acting as the public face of KIND in the region, managing a robust pro bono program, and advocated with governmental actors to advance protections for unaccompanied immigrant children locally, nationally and regionally.
Sarah was also a Staff Attorney in the LGBT Immigrant Rights Initiative of the National Immigrant Justice Center in Chicago, Illinois. Her career in immigration defense and advocacy began prior to law school, when she was a legal assistant at the Florence Immigrant and Refugee Rights Project, in Florence, Arizona. She is professionally fluent in Spanish.
Select Speaking Engagements:
Panelist, Colorado Bar Association, Defending and Advancing the Right of Non-Citizens in 2018, Denver, CO, Sept. 2018 & 2017.

Interviewee, After Reunification Deadlines, A Plan To Transfer Families To Detention Centers, All Things Considered, National Public Radio, Jun. 30, 2018, available at https://www.npr.org/2018/06/30/624918789/after-reunification-deadlines-a-plan-to-transfer-families-to-detention-centers.

Interviewee, Justice Legal Aid Review Complicates Colorado Immigration Advocates' Work, Colorado Public Radio, Apr. 20, 2018, available at http://www.cpr.org/news/story/justice-legal-aid-review-complicates-colorado-immigration-advocates-work.

Keynote Speaker, Bordering Legal: An Examination of Immigrant Legal Status in the U.S., Law Review 2016 Symposium, Rutgers Law School, , Newark, NJ, April 2016.

Panelist, The Path of the Unaccompanied Minor, Villanova Law School, Villanova, PA, Mar. 9, 2015.

Panelist, Strengthening Consular Capacity Conference, United Nations Development Program, Tegucigalpa, Honduras Mar. 3, 2015.

Panelist, The 150th Anniversary of the 13th Amendment, Legislative Journal Symposium, Seton Hall University School of Law, Newark, NJ, Feb. 2015.

Panelist and Co-Planner, Finding Home: Special Immigrant Juvenile Status in New Jersey, Rutgers School of Law, Newark, Newark, NJ, Oct. 2014.

Presenter, LGBT Asylum Claims, University of Michigan School of Law, Ann Arbor, MI, Feb. 2013.