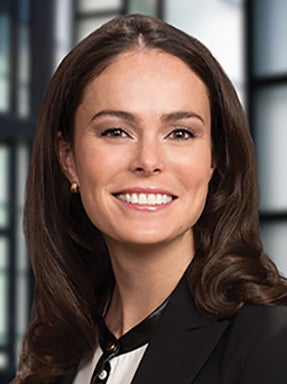 Robin Alexander
Adjunct Faculty
Frank H. Ricketson Law Bldg., 2255 East Evans Ave. Denver, CO 80210
Professional Biography
Robin Alexander is an attorney in the Denver office of Lewis Brisbois Bisgaard & Smith LLP and her practice focuses on antitrust and competition, securities, corporate, and commercial law.  Robin represents public and private companies in a wide range of matters, including government and internal investigations, compliance, and civil litigation.  Robin has experience conducting interviews, assessing alleged violations, drafting investigation reports, and developing and implementing compliance programs. 
As an antitrust and competition attorney, Robin provides litigation and compliance advice to general counsels and corporate executives to simplify the complexities of the U.S. antitrust laws.  Robin advises companies on matters involving federal and state antitrust issues including: antitrust compliance programs; trade association compliance; resale pricing programs; advertised pricing programs; price discrimination compliance; competitor collaborations; joint ventures; mergers; and information exchanges.  Robin also represents companies in federal and state antitrust law matters involving: monopolization; price-fixing; bid-rigging; market divisions; product and customer allocations; and tying.
Robin is also an Adjunct Professor of Antitrust and Unfair Competition Law at the University of Denver's Sturm College of Law where she teaches the history and fundamentals of antitrust and competition laws in the United States.