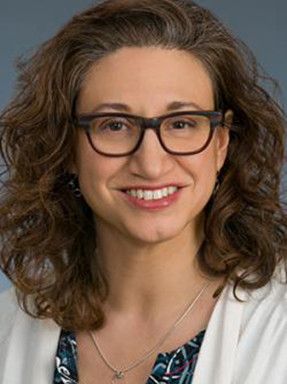 Rachel Arnow-Richman
Professor
Chauncey Wilson Memorial Research Professor and Director, Workplace Law Program
303-871-6264 (Office)
Office 415E, Frank H. Ricketson Law Bldg., 2255 East Evans Ave. Denver, CO 80208
Specialization(s)
Contracts, Employment and Labor Law, Workplace Law
Professional Biography
Rachel Arnow-Richman earned her JD, cum laude, from Harvard University and her BA, summa cum laude, in English from Rutgers University. She also holds an LLM from Temple University School of Law, where she was an Abraham L. Freedman Fellow and Lecturer in Law. Prior to joining the College of Law, Prof. Arnow-Richman was an associate professor at the Texas Wesleyan University School of Law and a visiting associate professor at Temple University School of Law. Before entering law teaching, she served as a judicial clerk to the New Jersey Supreme Court and practiced employment and commercial law at Drinker, Biddle and Reath LLP in Philadelphia. She has served as visiting associate professor at Fordham Law School and a visiting professor at Colorado Law School. Prof. Arnow-Richman teaches and publishes in the areas of employment law and contracts. She was previously the Chair of the American Association of Law Schools Committee on Labor & Employment Law and currently serves on the executive committee of the Committee on Contracts & Commercial Law.
Featured Publications
Resources on Sexual Harassment
Additional Publications
Mainstreaming Employment Contract Law: The Common Law Case for Reasonable Notice of Termination, 66 Florida Law Review 1513 (2014).

Employment Law Inside Out: Using the Problem Method to Teach Workplace Law, 58 St. Louis L. J. 29 (2013).

From Just Cause to Just Notice in Reforming Employment Termination Law, chapter in Research Handbook on the Economics of Labor and Employment Law, Cynthia Estlund and Michael Wacter, eds., Edward Elgar Publishing (2012).

Employment Law: Private Ordering and Its Limitations, New York, NY: Wolters Kluwer Law & Business. (2011).

Author Meets Reader, Scholar Meets Worker: An Introduction to the Section on Labor Relations and Employment Law 2011 AALS Panel Presentation, 15 Emp. Rts. Emp. Pol. J. 443 (2011).

Just Notice: Re-Reforming Employment at Will, 58 UCLA L. Rev. 2010.

Incenting Flexibility: The Relationship Between Public Law and Voluntary Action in Enhancing Work/Family Balance, 42 Conn. L. Rev. 1081 (2010).

Employment as Transaction, 39 Seton Hall L. Rev. 447 (2009).

Response: Putting the Restatement in its Place, 13 Emp. Rts. Emp. Pol. J. 143 (2009).

Public Law And Private Process: Toward an Incentivized Organizational Justice Model of Equal Employment Quality for Caregivers, 2007 Utah L. Rev. 25.

Cubewrap Contracts: The Rise of Delayed Term, Standard Form Employment Agreements, 49 Ariz. L.Rev. 637 (2007).

Employment Law: Private Ordering and Its Limitations, co-authored with with Timothy Glynn & Charles Sullivan (Aspen 2006). Rev. 637 (2007).

Cubewrap Contracts and Worker Mobility: The Dilution of Employee Bargaining Power Via Standard Form Noncompetes, 2006 Mich. State L. Rev. 963 (symposium issue).

Accommodation Subverted: The Future of Work/Family Initiatives in a 'Me, Inc.' World, 12 Texas J. Wom. & L. 345 (2003) (symposium issue).

Foreword: The Role of Contract in the Modern Employment Relationship, 10 Texas Wes. L. Rev. 1 (2003).

Non-Competes, Human Capital, and Contract Formation: What Employment Law Can Learn from Family Law, 10 Texas Wes. L. Rev 155 (2003) (symposium issue).

Bargaining for Loyalty in the Information Age: A Reconsideration of the Role of Substantive Fairness in Enforcing Employee Non-Competes, 80 Or. L. Rev. 1163 (2001).