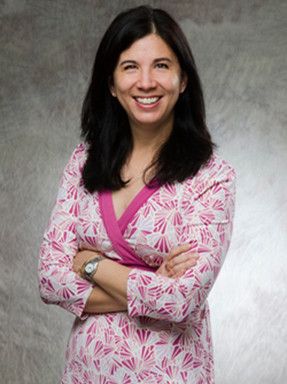 Nantiya Ruan
Professor of the Practice of Law
Director, Workplace Law Program
Faculty
Rocky Mountain Collective on Race, Place & Law
Workplace Law Program
303-871-6431 (Office)
Office 330K, Frank H. Ricketson Law Bldg., 2255 East Evans Ave. Denver, CO 80208
Specialization(s)
Lawyering Process, Workplace Law
Professional Biography
Nantiya Ruan returns to the University of Denver and the Lawyering Process program after hiatuses on both coasts. After graduating from D.U. with dual J.D. and M.S.W. degrees, Nantiya clerked for the Honorable Ronald L. Ellis in the United States District Court for the Southern District of New York. Following her clerkship, Nantiya was a litigation associate at Outten & Golden LLP, a New York plaintiffs' employment law firm, representing employees in discrimination and harassment cases, discrimination class actions, and contract and benefit claims. In one particularly satisfying case, Nantiya was a lead associate in a national "glass ceiling" discrimination class action against a major insurance company.
After four years, Nantiya left New York City for the more tranquil Bay Area waters. In Oakland, California, Nantiya was an associate for Goldstein, Demchak, Baller, Borgen & Dardarian (formerly Saperstein, Goldstein), a firm representing plaintiffs in complex and class action litigations across the country, including civil rights, employment discrimination, wage and hour, disability access, consumer, and other public interest class actions.
Prior to becoming an employee advocate, Nantiya represented children in custody disputes, indigent clients in criminal court in one of DU's clinics, and was an intern and interim clerk at the Colorado Supreme Court. As a social worker, Nantiya counseled homeless, pregnant teens in Oakland and mothers with drug addictions in Charleston, South Carolina.
Nantiya has finally figured out what the rest of Denver knows, which is that the Rocky Mountain region is the perfect place to live. She returns to Denver with her spouse, Craig, and her two children, Bennett and Matilyn.
Degree(s)
JD, University of Denver, 1999
MSW, University of Denver, 1999
BA, Political Science, Villanova University, 1993
Licensure / Accreditations
Featured Publications
Shifting Gears: Moving Colorado Away from Criminalizing Vehicle Residency and Towards Safe Parking

(2021).

Attorney Competence in the Algorithm Age,

ABA Journal of Labor and Employment Law (2021).

Papercuts: Hierarchical Microaggressions in Law Schools

, 31 Hastings Women's L. J. 3 (2020).  

No Longer a Second-Class Class Action? Finding Common Ground in the Debate Over Wage Collective Actions

(with Scott Moss), 11 Fed. Cts. L. Rev. 27 (2019). 

 Is There a Future for Work?

(with Wendi S. Lazar), 25 Geo. J. on Poverty L. & Pol'y 343 (2018).

Corporate Masters & Low-Wage Servants: The Social Control of Workers in Poverty

, 24

Wash. & Lee  J. Civil Rts. & Soc. Just. 103 (

2017).
Corporate Masters & Low-Wage Servants: The Social Control of Workers in Poverty, Washington and Lee Civil Rights and Social Justice Journal, forthcoming.
The New 1L: First-Year Lawyering with Clients,, co-authored with Eduardo R.C. Capulong, Michael A. Millemann, Sara Rankin (Carolina Academic Press) (April 23, 2015).
Student, Esquire?: The Practice of Law in the Collaborative Classroom, Clinical Law Review (2014).
Scheduling Shortfalls: Hours Parity as the New Pay Equity, co-authored with Nancy Reichman, Villanova Law Review, Vol. 59, No. 1 (2014).
Same Law, Different Day: The Last Thirty Years of Wage Litigation and Its Impact on Low-Wage Workers, 31 Hofstra Labor & Employment Law Journal (2013).
'Sexting' and Surveillance: How Smartphones Change Workplace Harassment, 90 Denver University Law Review Online, Issue 7 (2013).
What's Left to Remedy Wage Theft? How Arbitration Mandates that Bar Class Actions Impact Low-Wage Workers, 2012 Michigan State Law Review 1103 (2013).
Stabilizing Low-Wage Work: Legal Remedies for Unpredictable Work Hours and Income Instability, co-authored with Charlotte Alexander and Anna Haley-Lock (2013).
Minimum Wage Requirements, chapter in Cumulative Supplement to The Fair Labor Standards Act, 2nd edition (BNA Books) (2012).
The Second-Class Class Action: How Courts Thwart Wage Rights by Misapplying Class Action Rules, co-authored with Scott Moss, 61 American University Law Review 523 (2012).
Experiential Learning in the First-Year Curriculum: The Public Interest Partnership, 8 Legal Comm. & Rhetoric: JALWD 191 (2011).
Facilitating Wage Theft: How Courts Use Procedural Rules to Undermine Substantive Rights of Low-Wage Workers, 63 Vand. L. Rev. 727 (2010).
The Justices Find Religion: Why the Supreme Court Ought to Expand Religious Accommodation Rights, 92 Marquette Law Review (2008).
When Good Deeds are Punished: The Legal Landscape of Retaliation and Whistleblowing, co-authored with Larry Moy, 745 PLI/Lit. 581 (2006).
Bringing Sense to Incentives: Harmonizing Courts' Chaotic Caselaw on Class Action Incentive Payments, 10 Employee Rights and Employment Policy Journal 101 ( 2006).
Advanced Litigation Issues Under the Fair Labor Standards Act, co-authored with Adam Klein, American Bar Association Conference for Section on Labor & Employment (Summer 2003).
Marshalling the Evidence in Employment Discrimination Cases: A Perspective from the Plaintiff's Bar, Practising Law Institute PLI Order No. H0-00AL June 2001 Litigating Employment Discrimination Cases 2001 Wayne N. Outten Parisis G. Filippatos Scott Moss.
Overview of Workplace Claims in New York: Perspective of Employees', Practising Law Institute PLI Order No. H0-00AP October 2001 30th Annual Institute on Employment Law COUNSEL Wayne N. Outten Anne Golden Parisis G. Filippatos Jack A. Raisner Scott Moss.
Practice Pointers on Opposeing the Affirmative Defense that the Employer Took Reasonable Steps to Prevent Sexual Harassment: Perspective of a Plaintiff's Attorney, Practising Law Institute PLI Order No. H0-00BA June 2001 Avoiding & Litigating Sexual Harassment Claims 2001 Wayne N. Outten Scott Moss.