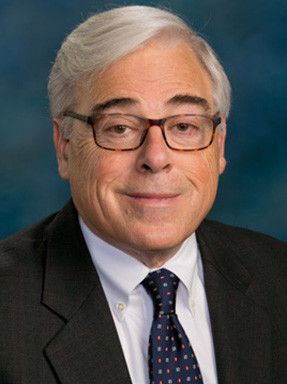 Faculty
Graduate Tax Program
Corporate & Commercial Law Program
303-871-6244 (Office)
Office 455G, Frank H. Ricketson Law Bldg., 2255 East Evans Ave. Denver, CO 80208
Specialization(s)
Taxation
Professional Biography
Professor Edward J. Roche, Jr. has been on the Sturm College of Law faculty since 1982. He teaches primarily in the Graduate Tax Program.
Prior to coming to DU, Prof. Roche served as an Attorney-Advisor in the Office of Tax Legislative Counsel, in the Office of Tax Policy of the U. S. Treasury Dept. from 1978-82, where he was responsible for the regulations under the Installment Sales Revision Act of 1980 and the energy credit provisions of the Crude Oil Windfall Profits Tax Act, among a variety of other matters. He practiced law and accounting in Chicago before going to Treasury.
Roche has been the Co-chair of the Denver Tax Institute (sponsored by the GTP) since 1983, and annually presents an Individual Tax Problems Workshop at the Institute with Prof. Vogel, as well as regularly moderating panel discussions on professional responsibility. He is a CPA as well as a lawyer, and has been named a fellow of the American College of Tax Counsel. He has served as the Chair of the Taxation Law Section of the Colorado Bar Association and the Drafting Committee for the Colorado Limited Liability Company Act and has served on the AICPA Board of Examiners Subcommittee on Business Law and Professional Responsibility.
Roche taught international taxation and comparative business law during two visits to Nanzan University in Nagoya Japan, and has also taught at Kanto Gakuin University in Odawara, Japan.
Degree(s)
JD, Law, The University of Chicago Law School, 1976
BBA, Business Administration, University of Notre Dame, 1973
Licensure / Accreditations