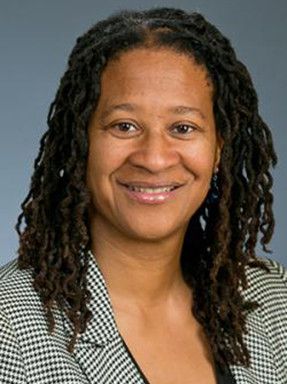 Catherine E. Smith
Professor
Associate Dean of Institutional Diversity & Inclusiveness
303-871-6180 (Office)
Office 464A, Frank H. Ricketson Law Bldg., 2255 East Evans Ave. Denver, CO 80208
Specialization(s)
Employment and Labor Law, Torts, Workplace Law
Professional Biography
Catherine Smith joined the faculty at the University of Denver Sturm College of Law in 2004. After graduating from the University of South Carolina School of Law, Professor Smith clerked for the late Chief Judge Henry A. Politz of the U. S. Court of Appeals for the Fifth Circuit and for U.S. Magistrate Judge William M. Catoe Jr. She then served as a legal fellow at the Southern Poverty Law Center. Before joining the faculty at the University of Denver, Professor Smith was an assistant professor at the Thurgood Marshall School of Law from 2000 to 2004.
Professor Smith teaches torts, employment discrimination, family law, and sexuality, gender and the law. Her research interests include civil rights law and critical race theory. Her articles have been published in a number of journals, including Wisconsin Law Review, Washington University Law Review, U.C. Davis Law Review and the Ohio State Law Journal. In addition, Smith co-authored an amicus brief on the constitutional rights of children that was cited in Obergefell v. Hodges, the landmark United States Supreme Court same-sex marriage decision.
Op-Ed
The Smartest Constitutional Argument For Marriage Equality that No One is Making,
Blog posts
Obergefell and the Interests of Children
Ban Proponents Slept Through a Revolution: But Not the One You Think
How Marriage Bans Harmed Children of Same-Sex Parents
Degree(s)
JD, University of South Carolina, 1996
MA, University of South Carolina, 1993
BA, Government and French, Wofford College, 1991
Featured Publications
Additional Publications
Children as Proto-Citizens: Equal Protection, Citizenship, and Lessons from the Child-Centered Cases, co-authored with susannah pollvogt, UC Davis Law Review, Forthcoming.
Looking to Torts: Exploring the Risks of Workplace Discrimination, 75 Ohio State Law Journal 1207 (2014).
Equal Protection for Children of Same-Sex Parents, 90 Washington University Law Review 1589 (2013).
Amicus Brief of Scholars of the Constitutional Rights of Children, co-authored with Susannah Pollvogt , Tanya Washington, filed in United States v. Windsor, No. 12-307 (2013), reprinted in 17 J. Gender, Race & Just. 467 (2014).
Foreword to Social Class, Race and Legal Education, co-authored with Joyce Sterling, 88 Denv. U. L. Rev. (2012).
Seven Principles: Increasing Access to Law School Among Students of Color, 96 Iowa Law Review 1677 (2011).
The Rights of the Child, 88 Denv. U. L. Rev. Online (2011).
Equal Protection for Children of Gay and Lesbian Parents: Challenging the Three Pillars of Exclusion - Legitimacy, Dual-Gender Parenting, and Biology, 28 Law and Inequality 307 (2010) Selected as one of the best sexual orientation law review articles of 2010 by the Williams Institute, UCLA Law School; Reprinted in 10 Dukeminer L.J. 97 (2011).
A Cautionary Tale: Obama's Coalition, Anti-Subordination Principles and Proposition 8, 86 DENV. UNIV. L. REV. 819 (2008-2009).
Unconscious Bias and "Outsider" Interest Convergence, 40 CONN. L. REV. 1077 (2008).
John Calmore's America, co-authored with Robert Chang, 86 N.C. L. REV. 739 (2008).
Queer as Black Folk?, 2007 Wis. L. Rev.
Peace and Protest: Can city officials force protesters to identify themselves by name?, INTELLIGENCE REPORT, No. 121, Spring 2006.
The Group Dangers of Race-Based Conspiracies, 59 Rutgers Law Review 55 (2006).
Citizens' Unrest: In Arizona, a county prosecutor opens the door for vigilante justice, INTELLIGENCE REPORT, No. 120, Winter 2005.
(Un)masking Race-Based Intra-Corporate Conspiracies Under the Ku Klux Klan Act, 11 Va. J. Soc. Pol'y & L. 129 (2004).
Intentional Infliction of Emotional Distress: An Old Arrow Targets the New Head of the Hate Hydra, 80 Denv. U. L. Rev. 1 (2002).