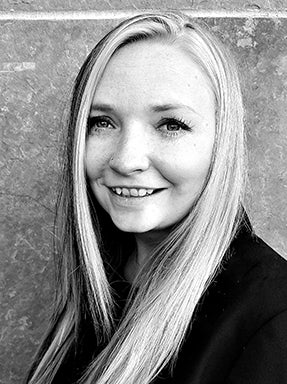 Aurora Randolph
Visiting Assistant Professor of Law
Faculty
Civil RIghts Clinic
What I do
Aurora Randolph is the Visiting Assistant Professor in the Civil Rights Clinic (CRC).  She previously served as the Clinical Teaching Fellow in the CRC.
Aurora is a partner at ALR Civil Rights LLC where she represents incarcerated individuals and their families, as well as other victims of state violence and abuse. Before starting her own firm and joining the CRC, Aurora was an attorney at Johnson & Klein, PLLC, where she devoted her practice to litigating civil rights and post-conviction cases before federal and state district and appellate courts. In her civil-rights practice, Aurora has represented many incarcerated clients in conditions of confinement litigation and through informal advocacy.

She earned her J.D. from the University of Denver Sturm College of Law, where she represented clients for two years as a student attorney in the CRC and conducted the CRC's first federal jury trial with her co-counsel. While at DU, she won multiple awards honoring her contributions to student life and public interest work, including winning the CRC's Outstanding Student Lawyer Award two years in a row.
She was named by 5280 Magazine as a Top Lawyer in Civil Rights in 2020 and 2021 and was a recipient of the Denver Bar Association's Pro Bono Star Award in 2020.

View CV
Degree(s)
University of Denver Sturm College of Law |  2017  |  Juris Doctor
University of Colorado at Boulder |  2013  |  Bachelor of Arts in Political Science
Front Range Community College  |  2011  |  Associate of Arts