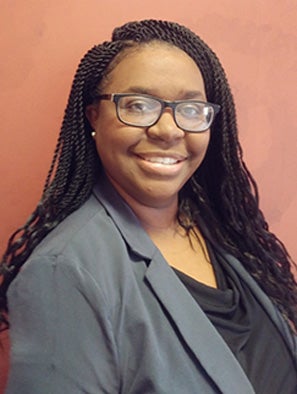 Ariel Edwards
Director
Graduate Admissions
303-871-6579 (Office)
Office 115L, Frank H. Ricketson Bldg., 2255 E. Evans Ave., Denver, CO, 80208
Professional Biography
Ariel Edwards joins us as the Director of Graduate Admissions at the Sturm College of Law.
She previously worked as the Director of Admissions for the School of Graduate Studies at Chestnut College. She has also worked in graduate admissions at Widener University Delaware Law School and Temple University.
Ariel earned her BA in Government and Political Affairs from Millersville University. She holds an MA in Political Science from Temple University,  an MBA from Widener University and a Post-Masters in Organizational Development and Leadership from St. Joseph's University.
Degree(s)
BA, Government and Political Affairs, Millersville University
MA, Political Science, Temple University
MBA, Widener University
Post-Masters, Organizational Development and Leadership, St. Joseph's University.