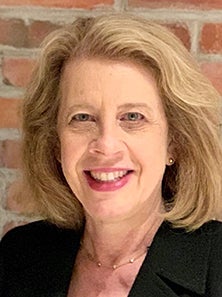 Andrea Montague
Career Consultant
Office of Career Development & Opportunities
Professional Biography
Expertise:
Andrea Montague is a Career Consultant with a focus on public sector careers and judicial clerkships. Andrea has significant experience advising on careers in public defender offices, district attorney offices, government agencies, and non-profit organizations and she has also advised many students on state and federal judicial clerkships.
Background:
Originally from New York City, Andrea has a diverse background practicing law. Following law school graduation, she clerked for Judge Margaret Cammer of Brooklyn Civil Court where she worked on both criminal and civil cases and then spent a year in New Zealand working for a barrister litigating product liability claims. Upon returning to the United States, Andrea worked as an attorney for the U.S. Department of Education, Office for Civil Rights and was a founding member of a state-wide educational lobbying organization. Prior to joining the Office of Career Development & Opportunities, Andrea worked for a small Denver law firm in the area of intergovernmental affairs and family law.
While in law school, Andrea was a recipient of the Edward A. Sparer Public Interest Law Fellowship and interned at the National Organization for Women Legal Defense Fund. Andrea also interned at the Second Judicial Department, Appellate Term of the New York State Supreme Court, and the Sex Crimes Unit of the Brooklyn District Attorney's Office. Andrea successfully competed in the Moot Court Honor Society's Wagner Labor Law Competition and was also awarded the Carole Mehlman Gould Prize for her work as a law student in the area of women's rights.
Degree(s)
J.D. Brooklyn Law School 1989 
B.A. George Washington University 1984