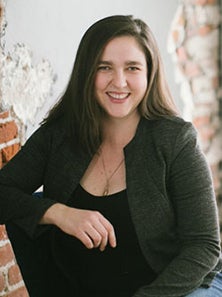 Allie Moore
COLTAF Fellow, Community Economic Development Clinic
Professional Biography
Allie Moore serves as the COLTAF Fellow in the Community Economic Development Clinic as well as the Project Manager of the Colorado Civil Justice Corps fellowship program at the Sturm College of Law.  
As the COLTAF Fellow, Allie instructs and supervises student attorneys serving small business and non-profit clients. COLTAF students work in the areas of rural entrepreneurship efforts, technologies created to advance social justice, and the intersections between small business ownership and immigration law.
Allie also coordinates the Colorado Civil Justice Corps fellowship program, placing recent Denver Law graduates with local nonprofit agencies to serve victims of crime.   
Outside of her work at Denver Law, Allie serves as Director of the Chronic Care Collaborative, a nonprofit that represents the interest of Coloradans with chronic disease in health policy. She also owns and manages the photo and video company Wood Box Studios and has her own legal practice advising fellow creative small business owners.
Degree(s)
JD, 2016, University of Denver Sturm College of Law
MPP, 2013, University of Denver
BA, 2011, University of Denver